Editors note: Nicholas Firan provided photos of the night – you can view them in full quality here.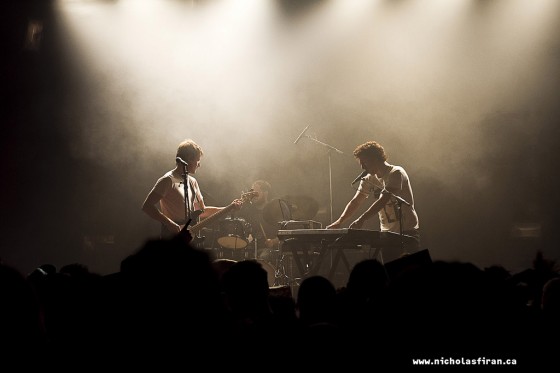 I consider myself very lucky to have seen Designer Drugs tear up Webster Hall in New York City twice this year, both times having left with fond memories and ears ringing. With that in mind I had been looking forward to this show for a few weeks now, and judging from the length of the line out front early in the night, many others had as well. As the venue began to fill DVAS, from Montreal, helped warm up the crowd with a short but energetic set.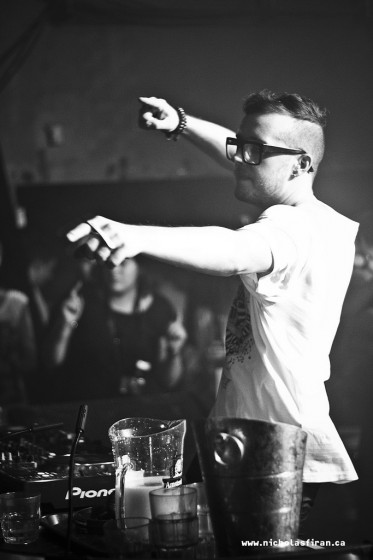 Michael Vincent Patrick, one half of New York City based Designer Drugs, started things off with a heavyweight track, their latest single Drop Down. To be honest I'm not really sure how long the set went on, because like they say, time flies when you're having fun.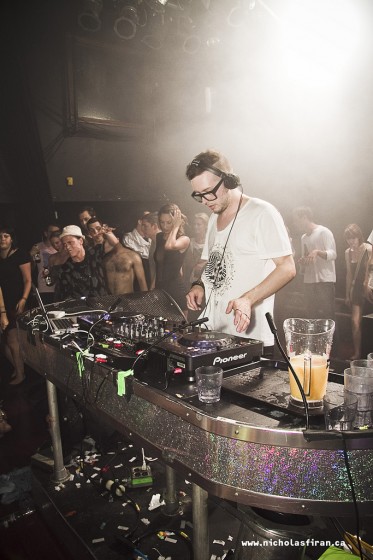 And fun is exactly what everyone was having. Sweat and raised hands is all I could see across the sea of people right to the very back. The energy in the place was so thick that even Mike couldn't help but leave his post behind the turn tables a few times to go shake a few hands in the front row, and later to surf the crowd.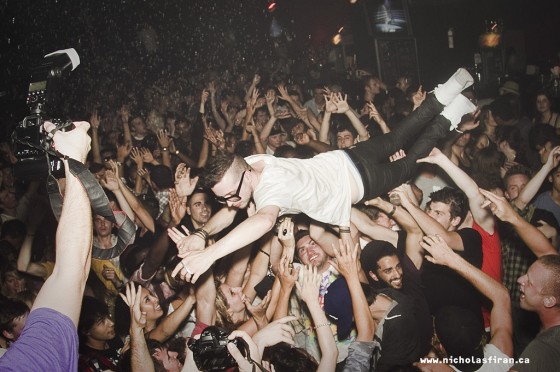 As his time on stage wound down, Mike dropped Baptism from local artists Crystal Castles, and again the crowd responded with a burst of energy that rivaled the outpour at the beginning of the night.
With a seamless transition suddenly Ash and Chris aka the Tape Deck Bros. were on stage keeping the party going. It was at this point that the people were finally able to get on stage and enjoy the party first hand. And with that the party kept going on until the early hours in the morning.
That was one hell of a Friday the 13th!
Nicholas Firan on Flickr