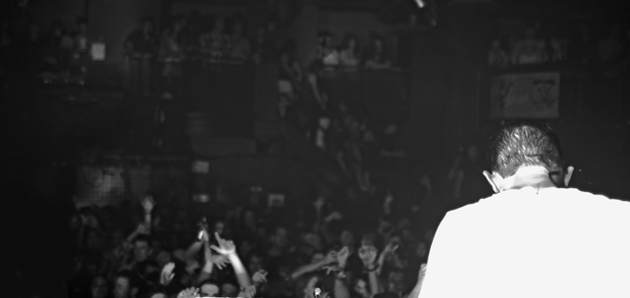 If you were one of the unfortunate few not at the Mod Club two nights ago, I have bad news for you: you missed what is definitively the best DJ set I have seen in the last three years.
Wolfgang Gartner took the electro scene by storm last year with his #1 selling (2009) track on Beatport 'Wolfgang's 5th Symphony'. He had a string of other hits last year, including several remixes for big pop acts. Then, just a few months ago now, WG released what may be one of the tightest and best produced tracks of all time – Undertaker. This smash hit, along with 5th Symphony have skyrocketed him to international fame, and the man now turns down more DJ gigs and remix opportunities than he accepts.
On the night in question, WG proved his skills on the deck match his production caliber. The man has lightning quick hands, which constantly move and manipulate the intricately weaved melodies he creates. His use of effects is far more extensive and impressive than any other DJ I've seen live, and his incredibly high energy set was air tight from start to finish. But don't take my word for it – check out this video of him dropping Undertaker live, in HD.