The video above is one of my absolute favourite videos from La Blogotheque, which features Jamie Lidell singing three full songs live and unplugged. The best sequence, in my opinion, is the walking sequence – it's a real testament to the incredible skill of the people who work on the Blogotheque videos. In the walking sequence, the sound is especially good – you can hear really small details like when a drumstick is dragged across a ruffled fence, but notice as they walk past the construction yard you barely hear the running vehicle (you really have to be listening, and you later hear it in the end sequence as it drives by!)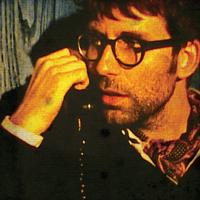 Tiga dials it up a vibe with his remix of Jamie Lidell's "I Wanna Be Your Telephone", slipping a sleek layer of laserproof sunscreen underneath the skintight funk of the original.
One of the biggest crowd-wranglers of the Planet Turbo World Tour, the track has received early support from names like Erol Alkan, Boys Noize, Joakim and Ivan Smagghe.