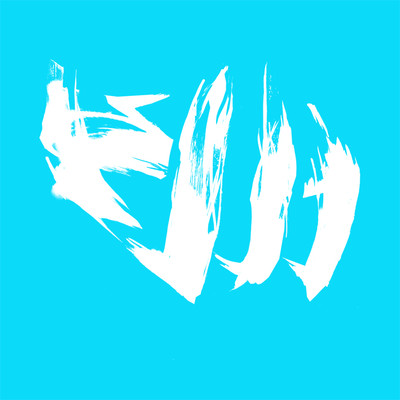 These are all really high quality DJ edits, so make sure you get to the vocals before you make a decision!
True pioneers of a sound that broke all the rules back in 1998, Stanton Warriors took garage and twisted it beyond all recognition, dropping speaker shattering bass lines and massive beats…all to devastating effect.
Stanton Warriors had arrived.
In 2001, Stanton Warriors laid down a fresh new sound with the seminal 'Stanton Sessions' that was instantly signed to XL Recordings. The mix saw off competition from Fat Boy Slim and Deep Dish to win Best Album at the Dance Star Awards, and again at the Muzik Mag Awards where they beat Dave Clarke and Danny Tenaglia, whilst the mix recently featured in Mixmags top 50 best compilations ever industry poll. 'Stanton Sessions' went on to become the biggest selling breaks album of all time – a feat as yet unsurpassed.
Overnight, Stanton Warriors became the hottest producers on the planet, and today they continue to stay at the very pinnacle of their profession. High profile remixes for such luminaries as Missy Elliot, Fat Boy Slim, Basement Jaxx, Mylo, Freeform Five, and Busta Rhymes amongst others constantly fill their diary, whilst their own original material continues to push the boundaries of musical excellence.
They are also incomparable when it comes to working with vocalists. In a scene renowned for instrumentals, Stanton Warriors have jetted around the world to record with vocal talents that include Big Daddy Kane, Twista and The Beatnuts, implementing house, electro, hip -hop and funk elements into their sound.
In 2006 Stanton Warriors signed their debut album 'Lost Files' to V2, becoming one of the first breaks act to sign to a major. Released to massive critical acclaim, 'Lost Files' received support from a variety of djs across a variety of different scenes, with major support from MTV and Pete Tong on Radio 1. The album was also play listed to Radio 1 & XFM daytime shows plus countless other stations around the world.
'Stanton Sessions 2' was released at the same time and was immediately voted 'Album Of The Year' on Annie Nightingale's BBC Radio 1 Show., And this is not forgetting the request to mix Fabric's milestone 30th compilation. Which was voted 'Timeout Compilation Of The Year' and 'Breakspoll Compilation Of The Year' respectively, with the mix ultimately became one of the fastest selling in the series.
Last year Skint Records brought together Dom and Mark's killer versions of Gorillaz' 'Feel Good Inc', Alter Ego's legendary 'Rocker' and Azzido Da Bass's 'Dooms Night' amongst a great deal more on 'Remixes'. The compilation perfectly showcased the Stantons sound and made it clear why DJ Mag included them in their recent list of the '50 Best Remixers Of All Time'.
Their most recent accolades include their placing as Number 1 djs at Breakspoll and Number 1 breaks djs in DJ Magazines Top 100 for the past two years in a list awash with trance and house djs. The awards are testament to having played at every major festival and super club around the world – treading an international path that few djs can rival.
Stanton dj sets are famed for incorporating exclusive original tracks mixed with homemade edits / remixes of cutting edge sounds from underground house through to abstract hip hop and everything in between. It's all blended into a melting pot of low down booty electro punkishness, and is continually reminding the world why Stanton Warriors have remained unrivalled in their genre for more than a decade.
Stanton Warriors Soundcloud | Myspace
[audio:SubFocus – RockIt (Stanton Warriors Edit).mp3,Frankie Valli and the Four Seasons – Beggin (Stanton Warriors Remix).mp3,Beach Boys – Good Vibrations (Stanton Warriors Remix).mp3]