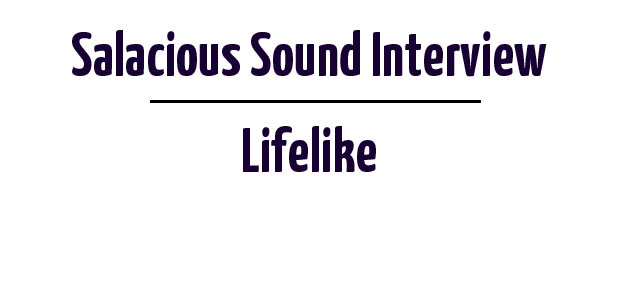 Salacious Sound presents Laurent Ash, commonly known as…
Lifelike
... is an artist that readers of Salacious Sound have been well acquainted with for quite some time. His eloquent style and the manner in which he executes his sounds hit just the right spot and even got our cilia swaying to the groove. Laurent has seen the transformation of the music industry over the course of the last decade and beyond; read the following to delve into the mind of Lifelike.
Lifelike is a very unique name. What made you decide to choose this as your pseudonym?
Well if you listen to Depeche Mode "Master and servant", you will hear in one of the strange break, Dave Gahan sing "like life", I just sampled it by error, and inverted the two samples it did goes that way "lifelike" I thought this sounds great 🙂
What careers did you have prior to going headfirst into the music industry?
Careers isnt the appropriate word, but I worked for student healthcare insurance company before doing music full time.
How did this love for music begin? How were some of your earlier influences vital to shaping your musical style?
Very early, I loved doing tapes on my hifi system when I was a pre adult around 11 years old, I still love to do that today in iTunes 🙂 I never been into DJing, that DJ part of my job started only recently when demands was high after Discopolis release, I decided to maybe give a try and DJ a bit.




I'm more into composing music than DJing, but I appreciate people's reactions when I DJ, so it became a bit like revealing that DJ part I had in me for long, when I was doing those tapes in the late 80s.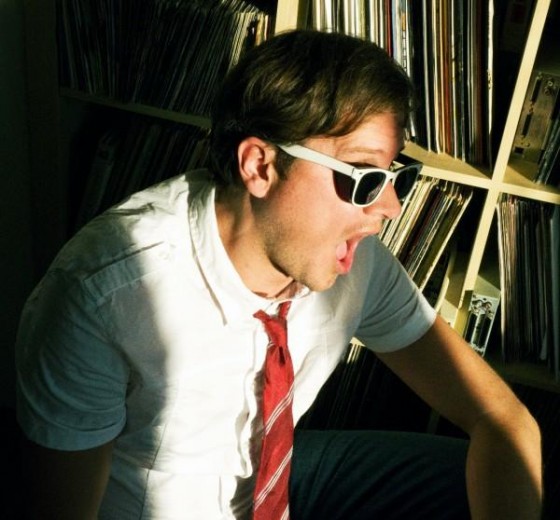 Do you think it's important for producers and artists to be knowledgeable in music theory?
Yes and no, you don't need to know that much theory to compose electronic music with a sequencer, but i do think that you can hear it when a producer do know how to compose and play music, you can hear it very well. If you do listen to Depeche Mode, not that I'm a huge fan, but its a good example, Martin Gore knows how to compose the old way, traditional notes, and I do know that as well, I learned piano for year, and I think you can hear it in his composition, he's a brilliant composer, he knows how to bring tension and drama into his music.
Do any of your songs consist of recordings done live off the floor or mainly 'in the box'?
Yes, actually more than people would imagine, a lot of my synth chords or sessions are recorded live, as I play them from the originals keyboards and record them directly in the computer, sometimes there is nothing better than a live recording on the top of a drummachine pattern.
What is your favorite piece of gear in your arsenal?
Right now, its an Akai MPC-5000.
How would you say that you're style has changed over the course of the last decade?
Yes for sure, but probably more on the way to produce music than over the content. I do believe that an artist will do more or less all over again the same thing, despite the fact that you do have to work a lot on not doing always the same thing, but you will stay more of less in the same kind of music style. I mean its really rare you would hear Depeche Mode, doing a jazz record then a samba record then back to an electro record.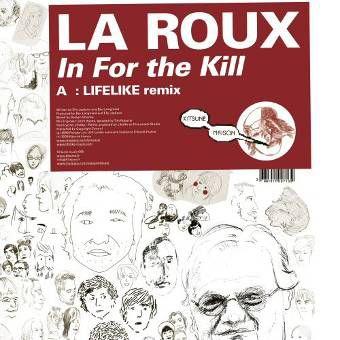 Lifelike's Remix of 'In For The Kill' Went #1 on the UK Charts

'Sunset' was the most popular song on Salacious Sound for the latter half of 2009 and had Toronto buzzing… There's this soft, deep ambient vibe within the song which gave it its own soul, if I may put it that way.
What is the history behind this track? How did you achieve such a sui generis feel to this piece of music?
Oh really ? Well the story is quite weird, I sent to Alan the track Sequencer, which he thought was brilliant but maybe if I would have another track to add to the EP this could be more fun, then I found out an old track I had in my computer, and the chords were those I use for Sunset, and I contacted Yota for trying something with vocals, finalized the demo and sent back to Alan, he loved it, but we had some sound problem at home, not enough of a big sound in his opinion, so we went to his studio, and its him who recorded Yota's voice actually, he also played big part in the bassline of the track and added the final touch to it, and participated in other parts of the composition of the track as well, this was a brilliant experience, he really invested himself into the music, we had great time working together.
What is it like to work with Yota? She's definitely an ingenious talent.
It very easy, she's totally equipped at home, she can record anything fast, and has this amazing talent, that makes possible or her to sing always at the right pitch, you dont need to correct anything, and she also has this amazing sweet voice, she's not like a shouting singer, but on another level she got this sexy voice that makes the record sound professional.




Why have you decided to go your own route and start your own label; hence, as quoted on the Computer Science website, go "as independently as possible"? Sounds slightly rebellious, haha.
Rebellious, yes maybe, I think i always been rebelious, im against commercial easy success, for me music is something you live everyday, its a way of life, it isnt a sort of concept that goes with a certain type of clothes or haircuts. Its is important for me to be able to show today that i can be independant and do stuff on my own, despite the music business crisis, it doesnt matter, i think its fantastic to be able to do it all on my own, choose what directions to go. Not that i have been frustrated with that, not at all, it is a pleasure to work with Vulture Music, and im always on the phone with Alan talking about music and stuff, and im sure i will do another record there soon, but its great to be able to do it on you own as well.
Lifelike Launched Computer Science in June

Are you planning any major tours in the near future? What was your most memorable night on the road?
Yes, we plan to come over to America early September for a US tour, one of my most memorable night was recently in Australia, the same day I have been doing a gig, while flying from Sydney to Perth, playing there, not sleeping flying back to Brisbane and playing there the next day without sleeping, our schedule was so tight, I almost fell asleep before the gig on stage 🙂
What's your take on the so-called 'Loudness Wars'?
Well it's the normal evolution of today's sound, there is not that much you can do to get out of that, but the louder it is, the less dynamic you get in the music and once on a dancefloor some overcompressed track, sounds def like shit, so there's in my opinion a limit in the loudness war, it's the law of sounds, you can't compress more than more, after that all you hear is noise 🙂
Could you share some advice for the up-and-coming artists and producers?
Believe in what you do, don't pay attention to what people tell you, follow your instinct.

A special thanks to a true gem in our world of music today. Lifelike has come a long way to be where he is today and without his presence passing through our speakers, things wouldn't be the same. With the release of Computer Science, expect some fresh reinforcements to the French House scene in Europe and beyond. Best of luck to Laurent on his future endeavors!
Be sure to check out: