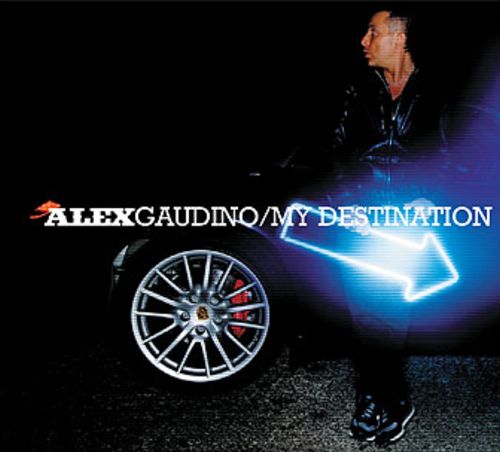 Alex Gaudino is an Italian DJ/Producer who was born in one of the most beautiful cities I have ever seen – Salerno, nestled in a mountain'ish area of the Amalfi Coast, in southern Italy. He makes extremely high quality, extremely popular, electronic music. You know.. the kind that embarrassingly drunk Brits want to hear when they're at the club.
He released an album in 2008 called My Destination, and it had several singles on it that charted – perhaps most notably, for North American listeners, Destination Calabria which was subsequently remixed in to a mega-hit over on this side of the pond. Open Your Mind never charted, but it occurs to me that it might be the best track off the album. At the least, it is an excellent example of Gaudino's talent for creating Deep House rhythms in addition to his successes with Vocal House anthems.
You can check out Alex Gaudino on Myspace where you can sample loads of his music.
You can also catch him at the following upcoming shows:
| | | | |
| --- | --- | --- | --- |
| 16 April 2010 | | PIPER | Roma (Italia) |
| 17 April 2010 | | TEATER BAREN | Kristiansand (Sweden) |
| 30 April 2010 | | TERMINAL 2 | Salzburg (Austria) |
| 1 May 2010 | | M-CLUB | Nuremburg (Germany) |
| 7 May 2010 | | OH CLUB | Zurich (Switzerland) |
| 8 May 2010 | | BAL DES ARTS ET METIERS | En-Provence (FR) |
| 20 May 2010 | | PINK ELEPHANT | New York (USA) |
| 21 May 2010 | | CAMEO | Miami (USA) |
| 22 May 2010 | | RUBY SKYE | San Francisco (USA) |
| 23 May 2010 | | JUICY BEACH @ MGM | Las Vegas (USA) |
| 29 May 2010 | | MAK | Vienna Austria |
[audio:Alex Gaudino – Open Your Mind.mp3]
FYI, it's clearly all about the music