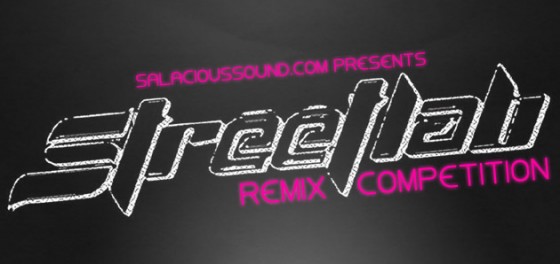 Our goal in starting this website a little over a year ago was to provide quality content, focusing on emerging artists. Â One of the first that we wrote about was Streetlab, and so we feel it is no accident that we are holding a remix competition with this NYC pair now. Â Personally, I've been tracking these guys since late 2008, and have oft dropped their extremely well made classic rock remixes in my sets – check the links below. Â You can also access all of their music from Streetlab.net, where they give most of it away for free!
Several successes of theirs in the last year include Radio 1 airplay, a set at NYC's Brooklyn Electronic Music Festival, inclusion in the soundtrack for an episode of Entourage, and tons of attention from mainstream outlets, magazines, and blogs around the world. Â Truly, Streetlab is on some next level shit when it comes to leveraging blogs and digital distribution. Â I'm really excited to be supporting this incredibly talented pair, and can't wait to see what people come up with. Â If you live in the NYC area and want to see them live, you can support Streetlab at these shows:
March 25th: Brooklyn – Cameo Gallery w/ Pharoh & Sepalcure
April 13th: New York – Santos Party House w/ Bottle Up & Go, Hush Now, & Das Racist (DJ)
This remix competition is plain and simple: follow this link, and read the directions. Â The track is an original single called Rat Racer released in early February, in anticipation of their first full length album AUTO SPKR, which launches April 20th, 2010.
Last submissions accepted: April 7 @ 11:59pm
Format: MP3 encoded @ 320kbps
ID3 Tagging: Read the rules – this is VERY important!!!
Voting: Voting will begin on the site April 9 and will end April 16. Â Winners will be chosen by Streetlab, and announced April 17.
Prizes:
The top three tracks will be posted on Streetlab.net
1st Place: Track is featured on Streetlab's Summer Remix Project, 30GB Zune MP3 Player, Salacious Sound T-Shirt
2nd Place: $100, SalaciousSound T-Shirt
3rd Place: SalaciousSound T-Shirt
by  Streetlab