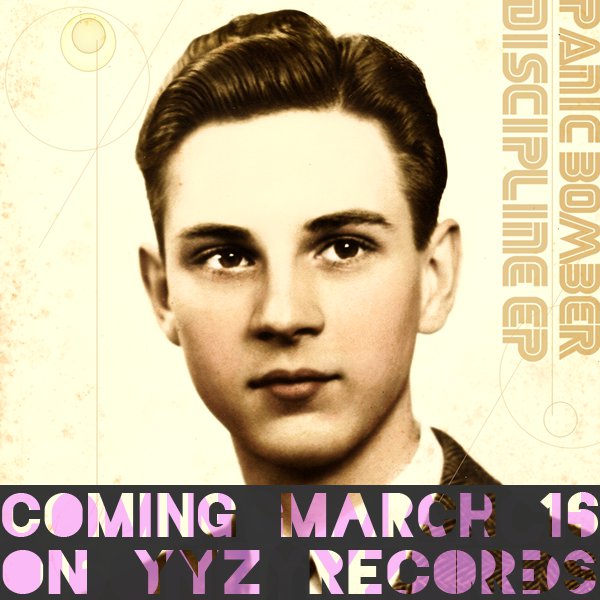 Friday's YYZ Records Showcase kicked off the Canadian Music Festival weekend, and left me so disenchanted it took two days to simmer down enough to comment on the show. Granted, the rain and my poor time management skills had me arriving more than fashionably late, but the show was running behind anyways. In any case, after a few I was thanking myself for my tardiness: poor set design, rough transitions and faulty sound equipment nearly eclipsed the performances I'd been anticipating all week.
Nonetheless, we can't fault the artists for a screeching mic, and through our bleeding ears the crowd at Wrongbar still enjoyed some superb performances: consistently creating striking material, I was glad to catch a solid chunk of Madrid. The electro duo straddled a line between upbeat pop and relaxed indie beats, performing music you could jam, work, fuck or sleep to – it's entrancing.
Equally eager to hear vitaminsforyou, my anticipation quickly turned to irritability waiting on them to take the stage. In a morbid twist, it appears setup was so lengthy to facilitate a frightening light/fog show while the sometimes-band of talented Bryce Kushnier played in black beaked, illuminated masks. Despite having mining-helmet lamps for eyes, they had incredible stage presence and produced that stirring, haphazard sound that is now distinctively V4U: repetitive lyrics overlaying unusual sounds and a delicate melody.
By and large, because I find him somewhat corny, I'm not a huge fan of Jeremy Glenn. On the other hand, I was told his genre-blending style was well-received. Justifiable: that catchy soul vibe reminiscent of some of Marvin's golden oldies is particularly noticeable on Mysterious Lover.
Special guest Woodhands was definitely a highlight of the evening. The pair began churning out flirty dance beats together in early 2007, and when they finally got started on Friday, everyone raged. Playing terrific tracks such as I wasn't made for fighting off their first album Heart Attack alongside their new stuff, the energy was tangible – can't wait to see these guys again.
TMDP was featured doing as a DJ set at the end of the night, albeit for a sparse audience.
All in all, YYZ presented some superb local talent, but the show could have benefited from a fast forward function and well placed use of the mute button. We can look forward to seeing some of these artists again at Sound Academy's Digital Future on March 20th – here's hoping for a smoother run.
Editors Note: Look forward to exclusive interviews with some of the acts from that night.