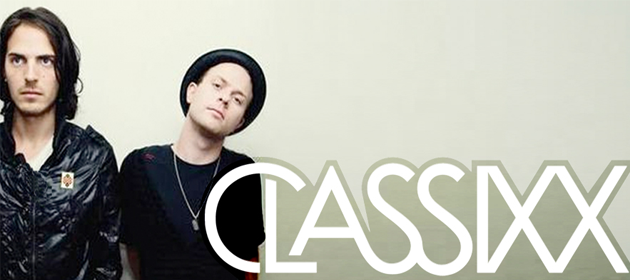 Click for Facebook Event
SalaciousSound and Wrongbar have developed a pretty good relationship over the last little while. After throwing our 1 Year Anniversary Block Party at the end of last year and launching the new design (thanks for all of the positive feedback!) with Dan Black; we were more than thrilled when Nav asked us to host their Canadian Music Fest event featuring Classixx.
As many of our readers already know, Classixx is one of my favorite artists at the moment. They have been leading a resurgence in disco laden dance music that pleases my ears and makes me move my feet. As one friend recently stated "I was dancing for their entire set, AND I was completely sober". This duo from Cali is igniting dancefloors, eliminating the fist pump and making everybody dance.
For a week like this, its unsurprising that the closing act for the night might overshadow the headliners in another city. Perhaps Toronto takes them for granted but Azari and III are one of the most exciting in the city at the moment. Nothing compares to their live show featuring Starving Yet Full and Fritz Helder vocalizing while Alixander III and Dinamo Azari let the music play. We see them on a regular basis, so perhaps we forget that at this moment Azari and III is one of the most exciting projects in the world. Everyone in Toronto knows what to expect when they come on to take Classixx harmonious discoladen vibe deeper underground, only the best.
Here is a somewhat recent Classixx remix of Groove Armada, whose latest album has been receiving tons of praise by friends. Classixx is one of those artists that makes me hope and pray for a full length album. They have been consistently producing some of the best music this past year, I can't wait to get the chance to talk to them this Saturday, I hope you will all check out that interview. Got something you want to know about Classixx? Post it in the comments! Who knows, we might ask it!
[audio:Groove Armada – Paper Romance (Classixx Version).mp3,Azari and III – Reckless.mp3]