Bronwyn and Austin are a tenacious duo fresher than Bounty and Tide; electrifying, the old days brought back in style.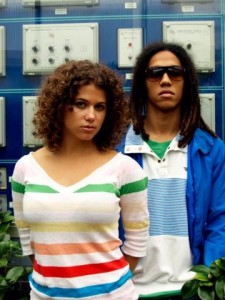 Sweethearts since their tweens, these two compliment each other very well. Austin is the character behind the sound whereas Bronwyn enlightens each track with her sweet vocals. Having already ventured around Austria and France, acquainting themselves with the likes of the Valerie Collective and Discotexas, Electric Youth vow to make their sound heard far and wide. Nonetheless, these are still the early days, but believe me – there is a peculiar vibe behind those classic synths a big beats…
Expect to see more of this crew in the upcoming months.
Check out their myspace
Tunes!
[audio:Electric Youth – Faces.mp3,Electric Youth – Replay.mp3]