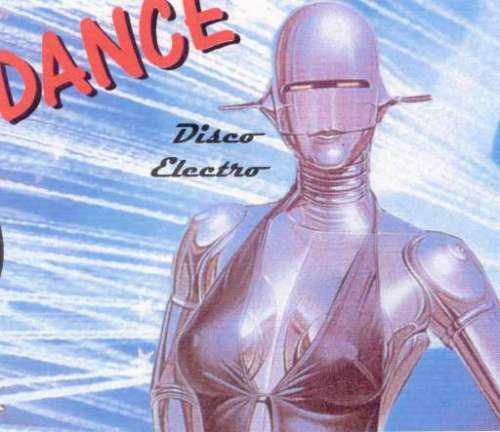 I used to think that Hip Hop and Breaks was "where it's at." In some ways I still do, but I also used to think that "Disco and Electro was lame." and "not hardcore enough." All that changed about four years ago when my good friend Matt Medley decided to hold a "one off" party for his birthday at the Social called "It's not Hip Hop, It's Electro". Before that party, I was stuck in relative D.J. obscurity spinning Hip Hop and mid tempo breaks for unappreciative regulars at the Blue Moon on Queen Street East.
When Medley asked me if I'd like to spin some Electro at his birthday party at the Social I thought to myself the only Electro I have in my record collection is old Afrika Bambaataa and Grandmaster Flash. Medley released a promo mix for this "one off" party of the the same title and when I heard it I couldn't believe my ears. It seems that what Medley had in mind for "It's Not Hip Hop, It's Electro." was a whole world of new music that I was oblivious too. Tracks that were influenced by the mighty Daft Punk and The Chemical Brothers. Tracks that were a lot more Hardcore than I originally thought them to be.
As the years went by, I opened my mind a little more to these sounds and noticed that Disco seemed to be making a bit of a comeback in the form of Indie Rock coming out of New York's lower East side and Brooklyn. Particularily from James Murphy's DFA Label. After attending many parties with Medley and other friends such as the "Bang The Party", "Fascination", "Synchro" and "Cherry Bomb" parties, and meeting the D.J.'s responsible for these dance floors, Dalia, Andy Capp, Rod Skimmins, Denise Benson, Andrew Allsgood, and especially Cozmic Cat, I realized the "magic" of Disco. It just makes all kinds of different people move! Over the course of a night you can try a lot of different genres and sounds but nothing fills a dance floor like Disco.
So, after a few years of "Trainspotting" these D.J.'s, (Serato makes it a lot easier these days), I finally acquired a decent crate of Disco and Electro Bangers to make an eclectic crowd "lose their shit" on the dancefloor. I call this mix "Electric Robot Disco Balls" because I thought it would be funny to say "Check out my Electric Robot Disco Balls." So without further ado, check out my Electric Robot Disco Balls!
Splattermonkey
Here's the track list
Artist / Song Title
The Rapture / Get Myself Into It (Prince Language Disco Edit)
Chicks On Speed / Wordy Rappinghood (Playgroup Remix)
Think Almost Twice / Chikiba
!!! / Me and Guiliani Down By The School Yard
The Juan Maclean / Happy House
Riot In Belgium / La Musique (Adam Sky Remix)
The Rapture / House Of Jealous Lovers
Gossip / Jealous Girls
Digitalism / Idealistic (A-Track Remix)
Teenage Bad Girl / Hands Of A Stranger (Yusek Remix)
The Asteroids Galaxy Tour / The Sun Ain't Shining No More
(Thomas Gold Remix)
A-Track – Say Whoa
[audio:Splattermonkey – Electric Robot Disco Balls.mp3]