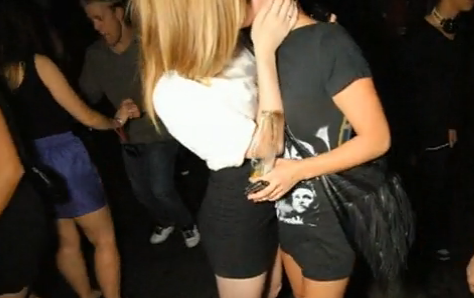 We posted up the video for Barletta's latest release Whisper the other day, and so far it has proved pretty popular. Â I just wanted to share his EP mix, because it includes snippets from each track off the EP. Â Here's the tracklist:
Barletta – Whisper
Barletta – Whisper (KLEVER Remix)
Barletta – Whisper (Tommie Sunshine's Tribute to Dj AM Remix)
Barletta – Adelaide Feat. Barbi Castelvi
Barletta – Clamor Feat. Anna Cyzon
In the two years since Barletta first started tearing up the blogosphere, he has managed to promo over 120 tracks, including official remixes for LAZRtag, OHSNAP!!!, Kelevra, and Steed Lord. In October 2008, he released Bass Live, which was packed with remixes by other Toronto natives: TMDP, 84.85, Gingy, and TT. This was quickly followed by, Panther, that included fellow DJ's as DJ Barbi and Cryo aka Syntonics, this release took Barletta touring the US, Canada and hit charts in the UK.
Barletta is taking it on the road this month. Here are his upcoming shows – I highly recommend going to either of his shows with Grandtheft.
Oct 03, Pop Montreal @ Just For Laughs Tremendous Showcase
Oct 04, Whisper EP Release W/ Grandtheft @ Blue Dog Motel, Montreal
Oct 10, Whisper EP Release W/ Grandtheft @ Wrongbar, Toronto
Oct 18, Apres Ski @ Cabin 5, Toronto
Oct 23, Arcade Fridays @ MOD Club, Toronto
Oct 25, Apres Ski @ Cabin 5, Toronto
Nov 06, Banana Split Sundays @ Blue Dog, Montreal
Nov 27, Arcade Fridays W/ Kid Sister @ MOD Club, Toronto
[audio:Barletta – Whisper EP Mix.mp3]