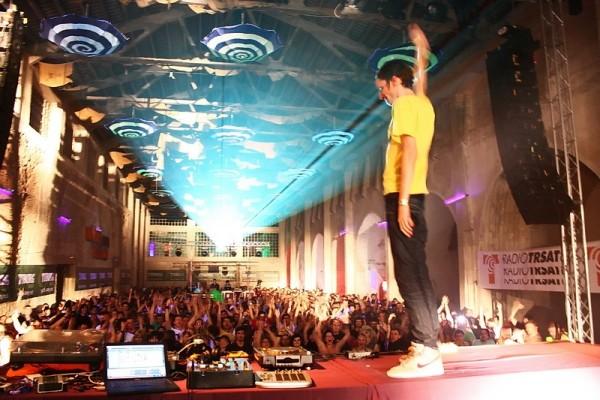 (amazing picture from his MySpace)
My first reaction was "meh another Electro dude with the pumped up synths". Upon further examination I have changed my mind. While I have been getting over that gritty, grinding chainsaw there are a few artists that I guess I have to make the exception for. Relatively standard Electro that one would find on other blogs out there (then again these were found out there), the difference is Alex Metric's production is just a cut above the rest. With massive cross over appeal, he is a force in electronic music that is looking to please the masses rather than be buried in the underground. Unlike a lot of artists the overdriven synths aren't used to mask musical ineptitude, rather the songs benefit from them as they contrast with softer synths to create a sound that will make you dance. Maybe not the first thing I would turn out, but it would definitely get me dancing even if I wanted to pretend like I was too cool for that was just fun rather than too cool for the masses.
The more I listened to it, the more I liked it, the more I wanted to post it. I guess I just got there, and there is here, so here it is.
[audio:Alex Metric – Shirley You Can't Be Serious.mp3,Bloc Party – One More Chance (Alex Metric Remix).mp3,Phoenix – Lisztomania (Alex Metric Remix).mp3]