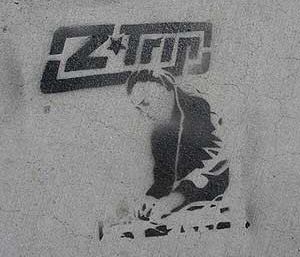 Here's a funny, self deprecating story you can all enjoy. .
I've had the chance to coordinate with some great labels lately, who really support what we're doing, and naturally I am excited at the cooperative prospects.  I was chatting with a PR guy a few days ago, and I mentioned that I have seen many of this label's artists at live shows, in some cases multiple times.  I was browsing around their site and happened across a tour dates section, and noticed that one of my favorite groups was playing "Harlem, January 31st".  Naturally, (given I am currently on a bus travelling through beautiful upstate New York) I got very excited, and quickly sent the PR guy a message saying "hey I'm super excited to be coming to NYC!!!11one are any of you going to be at this concert?"  Turns out Haarlem is actually a place in the Netherlands, seemingly not far from Amsterdam – so not only am I an idiot, but I don't actually get to see the Bloody Beetroots.  Super sadfaces.
"Wow are these songs ever stacked with heavy-hitter artists and remixers!" I thought to myself when I came across these tracks' respective EPs. Fortunately, they don't disappoint. The NASA stuff is, fortunately, a bit different than the other stuff I've heard from them; a welcome change. Santogold is a bit whiny on Whachadoin, but the song is catchy. Money is a really great sounding track, and something I'd expect from DJ Z-Trip. Honestly, Z-Trip still holds a place in my heart for having dropped one of the coolest DJ mixes I've ever heard – he blends classic rock with hip-hop and electro absolutely masterfully.. The Clash of the Soundtitans mix was the first thing I played when I ran the Toronto Marathon in October. I have a feature on him coming up on Monday, so watch for that! The Hood Internet vs Lykke Li stuff is good.. really good in fact, and I liked the EP as a whole, but there are definitely better remixes out there. Props to them for picking some really solid artists like Digitalism, Booka Shade, and mega hipster scene-kid favorite Hercules & Love Affair.  Let me know what you guys think of this stuff.
[audio:NASA – Whachadoin feat Spank Rock M.I.A. Santogold And Nick Zinner.mp3,NASA – Money feat David Byrne Chuck D Ras Conge Seu Jorge And Z-Trip.mp3,Ladytron – Tomorrow (Radio Edit).mp3,The Hood Internet – I'm Good I'm Ghost (Lykke Li vs Holy Ghost).mp3,Treasure Fingers – Cross The Dancefloor (Laidback Luke Remix).mp3]