Blueprint and Live Nation are bringing Northern Lights Music Festival back to Edmonton, Alberta, CA this year! Whether you're from out of town and looking for a weekend getaway or you're local and need something fun to do during Easter Long Weekend, you won't want to miss out on attending Northern Lights Music Festival.
Would you think twice at this lineup?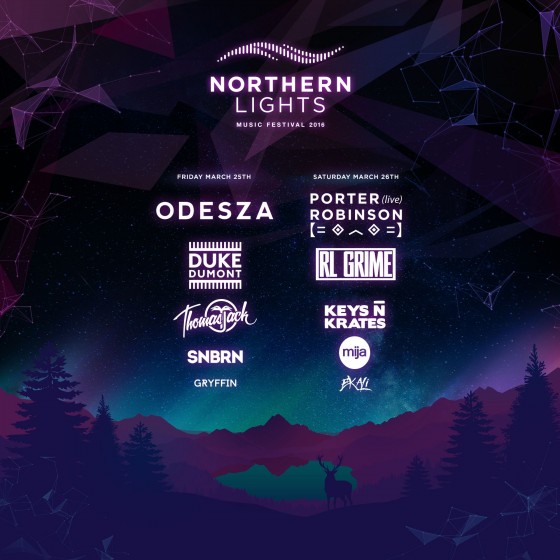 Northern Lights Music Festival will take place in the heart of Edmonton on March 25-26th at the Shaw Conference Centre. Blueprint and Live Nation have teamed to gather some of the biggest DJs in the world right now. This lineup gives you a taste of all the buzz genres within EDM right now — trap, tropical house, deep house, future bass, etc. It might not be directly under the Aurora Borealis, but these artists are known for visuals that won't fail to mesmerize you.
We all know it's too cold to do anything else, so why don't you all do yourself a favor and grab some tickets!
For more information and tickets, head to their website at http://northernlightsmusicfest.com/