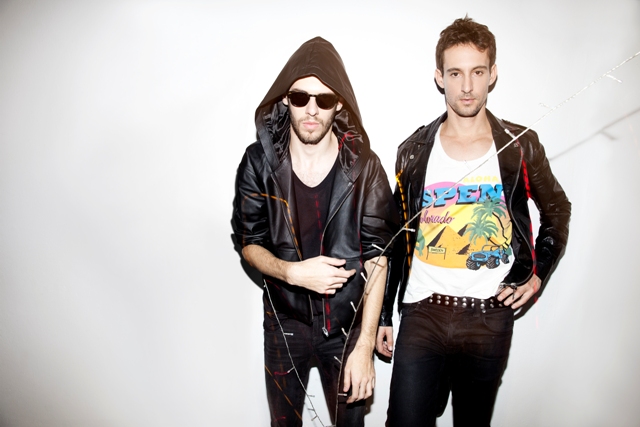 Tel Aviv's The Young Professionals have been around for a hot minute, with their first album (in English) 9am to 5pm, 5pm to Whenever reaching the top 10 on iTunes in France. That said, the duo's new single "All Of It But Me," featuring Austrian vocalist Anna F., should hit the sweet spot for U.S. listeners far and wide. Channeling electro-pop favorites like Empire of the Sun and La Roux, The Young Professionals are poised to have a huge 2015 with Cherrytree Records (Polydor / Universal) behind them.
The band has also produced some inspiring remixes for a variety of global artists – including Lana Del Rey ('West Coast'), Tegan & Sara ('Closer'), Zedd ('Find You'), Moby ('Almost Home'), and several others. Check out "All Of It But Me" below – you'll want to turn this one up.
Follow The Young Professionals on Facebook, Twitter, YouTube, and Soundcloud.