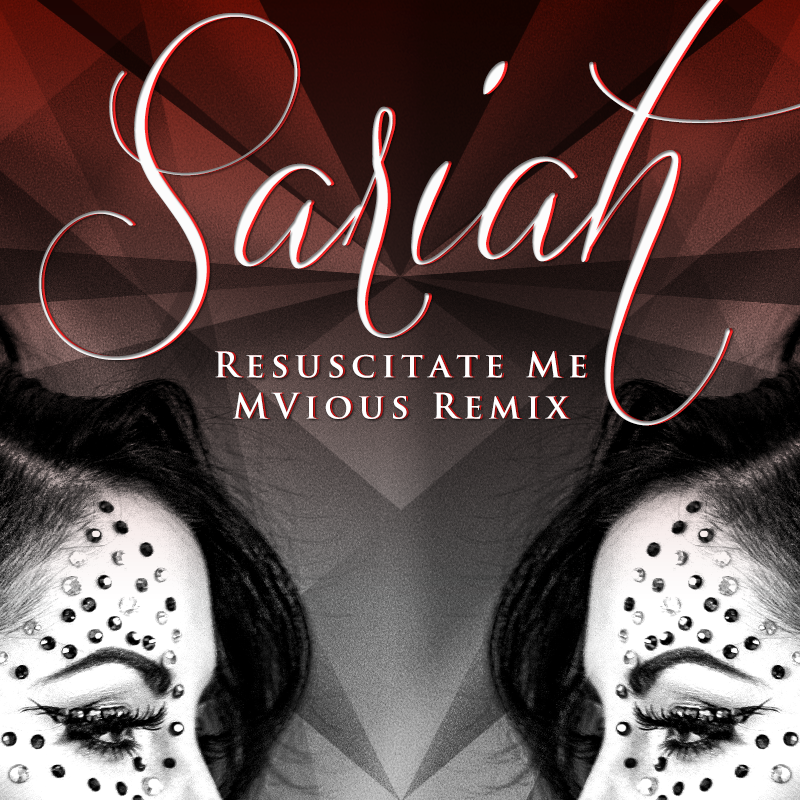 NYC's mystical pop singer SARIAH recently released her new EP Queen of Hearts, featuring seven dance-worthy tracks and endless emotion. The talented vocalist is coming off a strong 2014, in which she saw her single "Aware Alive Awake" crack the top 40 in Billboard's Dance Club Chart.
Today, Salacious Sound is excited to premiere the official remix for the anthemic song "Resuscitate Me," remixed by new up and coming DJ MVious. "I wanted the track to have an urgency and a desire lyrically with an anthemic dance floor beat," says Sariah on the track. "I cannot wait to perform this with my band and feel that power LIVE!"
Check out the remix below and prepare to dance. Also, be sure to follow Sariah on Facebook, Twitter, and Instagram.