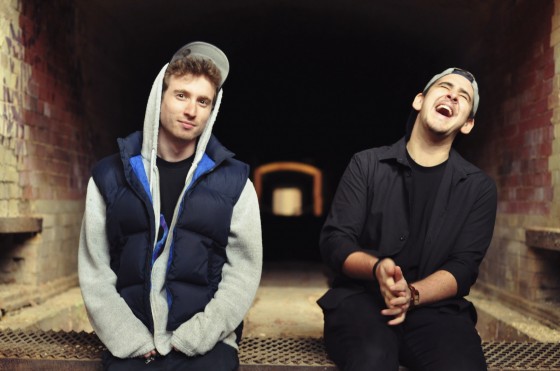 The dangerous duo are back. Free n Losh have storming the Hype Machine top 10 lately,  three times consecutively, the final time landing that coveted number one spot. These guys have been championing their "trazz" (trap + jazz = trazz) sound for about a year now and they're starting to get some serious recognition.
Latest from the chill beat aficionados is their official Press Pause remix on the new Pretty Lights remix EP. Alongside some top-tier talent like Odesza, Paper Diamond, Datsik, and a gang of others
Their Press Pause remix brings some of that darker Free n Loshness we've previously seen on tracks like their NOWIMGUNNACHANGE remix, only a bit more refined and relaxed.
Looking forward to what these up-and-commers have up their sleeve next.
Free n Losh:
Facebook | Soundcloud | Twitter
//BERZ