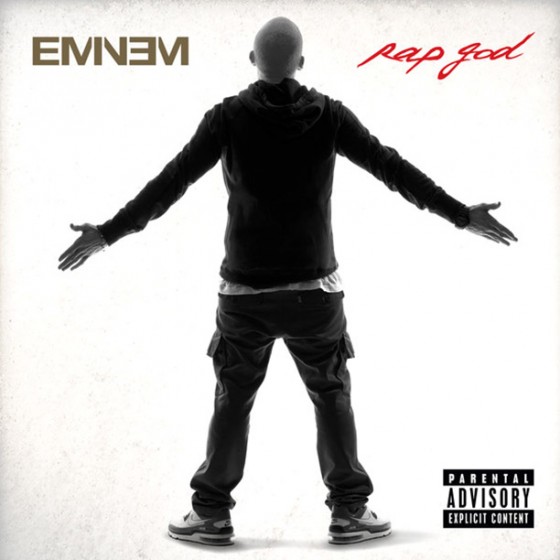 Today's my Birthday and I chose to listen to my all time favorite rapper, Eminem, also known as his alter ego- Slim Shady. I started with his OG shit, the real raw old school album, Infinite. Worked my way to some of my favorites on his millennium release, Marshall Mathers LP, completely relived my middle-school days with some Eminem Album – Encore, and ended up vibing out to his newest release,The Marshall Mathers LP 2.
Now, Today i am 21 and in my 21 years of life, I have watched this mans career and style evolve and set the pace for what REAL hip hop is.
I chose to talk about: "Rap God", a single he released on his neweset LP in October, because I feel it's the epitome of our futures rap bangers, and one of Em's all time best tracks. Eminem embraces his true sound and soul, as true as when he was stuffing Kim into a trunk, embraces some serious "Twista-fast" verses and lyrics as cutthroat and honest as ever. That's what impresses me about Em' as well, his ability to put such cold sober (pun intended) subject matter with awesome beats,pop=culturalry relevant and almost a :fun: feel about it, adding to the complexity and satirical content. When Em' raps, chills run down my spine, he doesn't do this for him- he does it because he truly is a "Rap God".
Support him, check out the video:
Support Em' and Interscope here: https://soundcloud.com/interscope/eminem-rap-god
If you want to be in hip hop heaven, feel some real emotions and to experience  Em's version of  the '68 hit by The Zombies,The Time of the Season, support one of the greatest men of all time, purchase this album on iTunes: smarturl.it/MMLP2?IQid=soundcloud
 //Yup