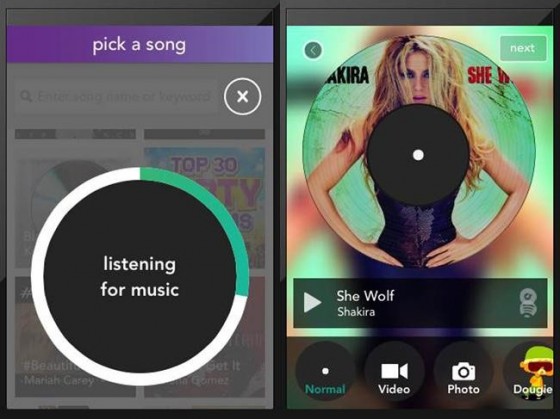 Rithm is a fast-growing new service that is all about music messaging. Rithm allows you to send your friends songs with messages, videos, photos or dancing emojis. It's the simplest, most fun and most expressive experience we've seen for music messaging and rumours are the service is exploding, after launching its iOS app less than two months ago. Its kind of like snap chat for tracks.
While there are a number of other great services out there for curation and discovery (Songza, Spotify and now iTunes Radio), Rithm is a pioneer in focusing on how music can be used for social communication and in its simplicity in allowing users to share songs directly with friends through messaging.
If you want share a new track with friends, search for that song and then message it to whoever you want on the app or by SMS. You can also personalize it with a video, photo or dancing emoji, like this.
Check out this dope new platform and let us know what you think. We're excited to see how the hype plays out. According to the company, an Android version is in the works as well.
Since you can send almost any Soundcloud song you can share the majority of tracks we cover on SalaciousSound with your friends 😉 For example… you can share the Kon – All About Youx EP out now on Soul Clap  Records.