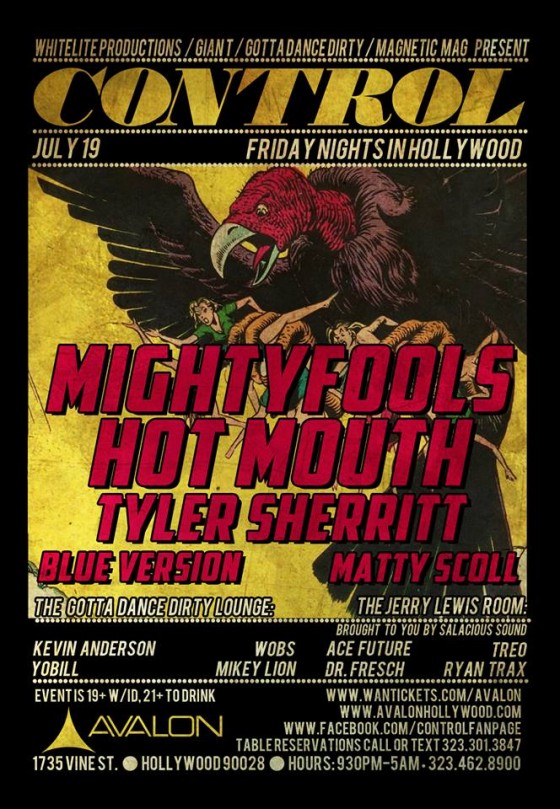 Hey girl,
I'm going to be closing out the festivities at LA's infamous Friday night weekly, Control at the Avalon Hollywood with Mighty Fools, Hot Mouth, and Tyler Sherritt. If you live in the LA area, there's nobody I'd rather see more than the readers who make this site possible.
BUT THERE'S MORE!!!!!
Salacious Sound are proud to announce that we're officially sponsoring the Jerry Lewis room, and we've picked three of our favourite LA LOCALS to curate the evening. Ace Future, Dr. Fresch, and TREO: I can't wait to see ya!
Blue Version / Ace Future / Dr. Fresch / TREO