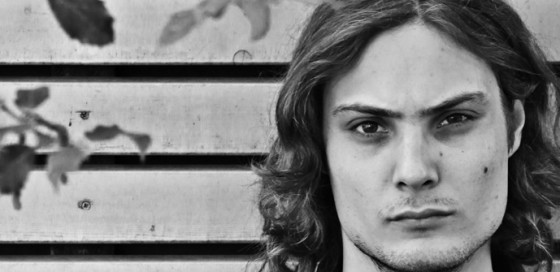 For this edition of Deep in the Night I wanted to introduce Motor City Drum Ensemble, a producer and DJ I have been following for a while who really is an artist in the most pure sense. A man who believes that once you are into music for the right reasons, there is no way out. Danilo Plessow is a special kind of ensemble of one combining the retro with the futuristic. Born in 1985 in a small town in southern germany, he soon moved to Stuttgart , automobile industry's 'Motor City' (w. Mercedes, Porsche, Bosch headquarters). Hence, 'MCDE' represents a reference to his home-town to his love of the Soul, Jazz and Techno sounds of Detroit.
Danilo Plessow has been in the game for a long time as he started playing drums at the age of six and his love for jazz began in his school's big band. From eleven, he started working on his own original productions using samples and a computer. Being influenced by Jazz, Soul, Funk, Hip Hop and House, his first recordings were released five years later (2000) on Stuttgart's 'Pulver Records' under his House and Broken Beat project 'Inverse Cinematics' : Seven 12 inch records ('Slow Swing' and 'Detroit Jazzin' among others), an album ('Passin' Through') and many remixes and compilation appearances followed, and the project gathered fans like Gilles Peterson and Rainer Trueby, with whom Danilo would collaborate later on.
After a few more productions in the Nujazz vein, Danilo went back to his House music roots founding 'Motor City Drum Ensemble' (MCDE). In 2008 he bursted into the House scene with five releases: The now legendary 'Raw Cuts' series on his own MCDE-label.
All three singles of the cult series feature within the top 6 of Juno Records all time top selling single charts continue to tear up dance floors world wide.
Yet in addition to his original productions his remix work is equally as impressive. Including hot remixes for avant-garde artists like Caribou, DJ Sprinkles, Jazzanova, Tiga, Zero7 or recently Midland's 'What we know'.
MCDE is most well known for his ability to perfectly balance the old with the new and this abilty was beautifully showcased by his amazing DJ Kicks LP on !K7 in 2011, which also generated the acclaimed MCDE single 'L.O.V.E.'
In addition, many special podcasts (for RA/XLR8R/Juno Plus/FACTmag. a.o./Boiler Room) demonstrate his eclectic selection and high tech mixing skills which have been honed from years of collecting old Vinyl. This fascinating video says a lot about the man behind MCDE. It's about the music….
For me his sound is amazingly mature and progressive. It is refreshing, at times haunting but almost always danceable. I bow down to his turntable skills and remain certain that such a down to earth lover of music is here to stay.
"Its always music….It's my whole purpose in life." 
MCDE on: