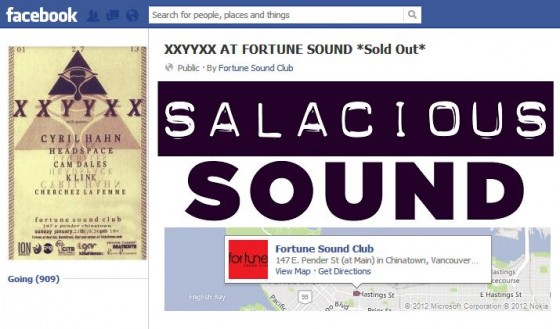 Do you hear that? That's the sound of your hopes and dreams shattering as XXYYXX and Cyril Hahn's show at the award-winning Fortune Sound Club is now SOLD OUT.
But wait.
What's that? Salacious Sound has the answer? A glimmer of light at the end of your tunnel, so to speak. Here's what you need to do for a chance to win a pair of tickets:
1. Take a photograph or create an image where you spell "XXYYXX" in the most creative, outrageous way possible (bonus points if it's salacious).
2. Send the image to our Facebook Page's inbox in a private message. All photos will be added to a photo album on our Facebook page as they're sent in.
3. Share the image on your personal page (make sure it's set to 'Public").
4. Wait until the 26th when we announce the winner. Our panel will choose the best one.
NOTE: If you need your face or name kept anonymous, please indicate so in your message.
NOTE #2: Yes, you can submit multiple photos