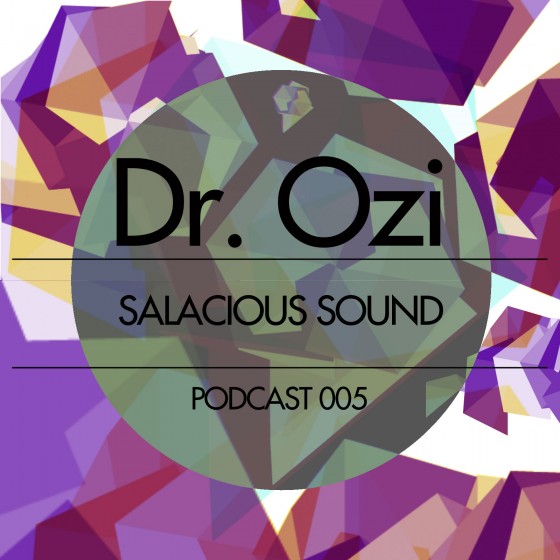 Dr. Ozi on Soundcloud | Facebook
Today I'm very happy to present the fifth instalment of the SalaciousSound Podcast.
This week's edition features a mix by a Toronto duo Dr. Ozi, one of the city's rising stars in the dubstep arena.
The reason I wanted these gents on the Podcast is plain. Over the last year I've seen them at a handful of shows, including opening for Borgore, playing on the main stage at WEMF, and sharing the stage with yours truly in Ottawa, and I always leave with the same impression; Christian and Nix put a ton of care in to crafting a live set, and have a ton of fun doing it.
More than just having great taste in music, this pair has a great sense for the drama of a live performance, and every single time I've seen them do their thing they have captivated their audience.
[wpaudio dl="true" url="http://salacioussound.com/podcast/SalaciousSound_Podcast_-_Episode_005_-_Dr_Ozi.mp3″ text="SalaciousSound Podcast – Episode 005 – Dr Ozi"]
TRACKLIST:
Hudson Mowhawk – Thunder Bay
Dr.Ozi – ????
Pixel Fist – Let Yourself Go
Skrillex ft. Damien Marley – Make It Bun Dem (Culprate Remix)
50 Carrot – Wiz Kid (VIP)
Kill the Noise – Jokes On You
Zomboy – Hoedown
Major Lazer & Flux Pavilion – Jah No Partial
Steve Aoki ft. Rivers Cuomo – Earthquakey People
Dubsidia – Jackpot
Baauer – My Nose
Hudson Mowhawk – Furnace Loop
Whoisthis – Kangaroo
SkisM ft. Virus Syndicate – Like This
Dr.Ozi – Beach Brains (Original Mix) [PLAY ME RECORDS]
Dr.Ozi – Time Is Up (Original Mix) [FREE EP]
Killagrahm – Arise
Bingo Players – Rattle (Luminox Remix)
Rusko – Opium
Dr.Ozi – Lazy Sax [FREE EP]
Dr.Ozi – ???? [DOOM MUSIC]
Dr.Ozi – ???? [PROFOUND AUDIO]
Figure – Super Sonic Brain Waves (VIP)
Far Too Loud – Lightbringer
Rouge – Zion
Dr.Ozi – Hubba Bubba (Original Mix) [HEAVY ARTILLERY RECORDS]
Traxman – Blow Yo Shit (Lenkemz Remix)
Mooqee & Pimpsoul – Feeling Good (Tantrum Desire Remix)
Figure – The Grave Yard (Dr.Ozi Remix) [DOOM MUSIC]
-Cal