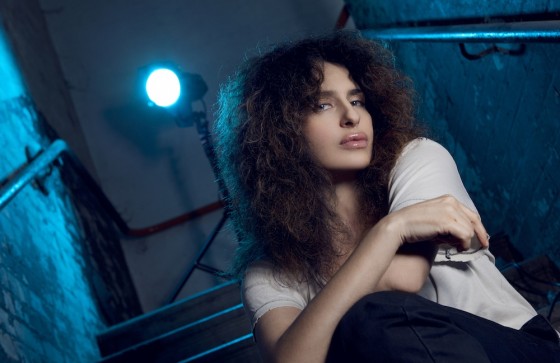 Coming up this weekend are three east-coast performances worthy of the global techno community's attention, by Nicole Moudaber, a four-year Space Ibiza resident, now on Carl Cox' Tuesday nights in the main room.
On Friday in Toronto, she'll be playing Footwork – a club known to North Americans as the spot for cutting edge and big name techno curation.
From there she'll head to Montreal on Saturday, a city characterized by its vibrant and musically forward-looking youth culture, to play at another preeminent venue: Stereo.
And finally, before the weekend is over, she'll be in Brooklyn, NY on Sunday, playing at Dekalb Market.
This is what her schedule looks like for the rest of the year, and for good reason. If Moudaber's weekends appear as though she's in league with the who's who of techno at the 'it' clubs in each respective city, you'd be right; musicians, show producers, and Ibiza's party-goers have recognized latent talent in her, and through September and October, people in over twenty cities will get a taste too.
At the shows, you can expect to hear exclusives and unreleased tracks from her colleagues which are at the forefront of the genre, as she curates her flavour of tough and soulful techno. You can get a taste too, from her Essential Mix she did for BBC 1 in June.
You can also expect to hear her recent original work with Victor Calderone, which was released in August on Drumcode, as well as critically acclaimed remix for Carl Cox' 'Chemistry'.
She will be touring extensively through September and October – her upcoming dates are not to be slept on!
Upcoming Tour Dates:
Nicole Moudaber Tour Dates
August 17 Paris, France @ Rex Club
August 18 Cabries, France @ Spartacus
August 25 Amsterdam, Netherlands @ Voltt Loves Summer at NDSM Docklands
August 31 Munich, Germany @ Bass Temple / Harry Klein
September 8 Rimini, Italy @ Cocorico
September 14 Toronto, Canada @ Footwork
September 15 Montreal, Canada @ Stereo
September 16 Brooklyn, NY @ Dekalb Market
September 21 Houston, Texas @ Stereo Live
September 22 San Bernardino, California @ Nocturnal Wonderland at NOS Event Center
September 28 Boston, MA @ Bijou Nightclub
September 29 Miami, FL @ Space
October 12 Bogota, Colombia @ Downtown
October 13 Pereira, Colombia @ La Herradura
October 13 Medellin, Colombia @ Forum Club
October 14 Cali, Colombia @ Eliptica Club
October 17 Amsterdam, Netherlands @ ADE Awakenings: Carl Cox presents Global 500 at Gashouder
October 19 Naples, Italy @ Terminal
October 27 London, United Kingdom @ Drumcode at The Great Suffolk St. Warehouse
November 3 Helsinki, Finland @ The Clinic