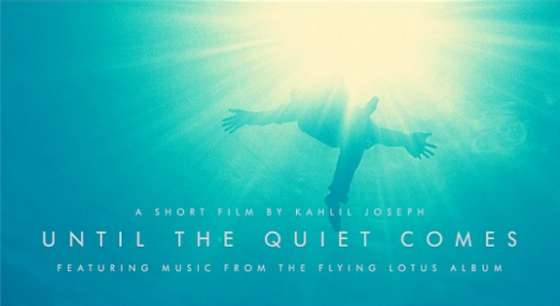 This is a gorgeous short film shot on 35mm by Kahlil Joseph, featuring three tracks from Flying Lotus' upcoming album Until the Quiet Comes, which is due out on Warp Records October 2nd.
Three tracks are featured:
— See Thru To U (feat. Erykah Badu)
— Hunger (feat. Niki Randa)
— Getting There (feat. Niki Randa)
But for me, the video is really about 'Getting There'. On my first listen through the album yesterday, this sparkly, swingin', hip-hop groove is everything that draws me to FlyLo – loose, live-sounding percussive elements, complemented by unique and often unidentifiable sampling, with captivating vocals hovering delicately over the "pocket".
Oh, and did I mention the video is gorgeous?
Just make sure to wait for it… it's worth it.