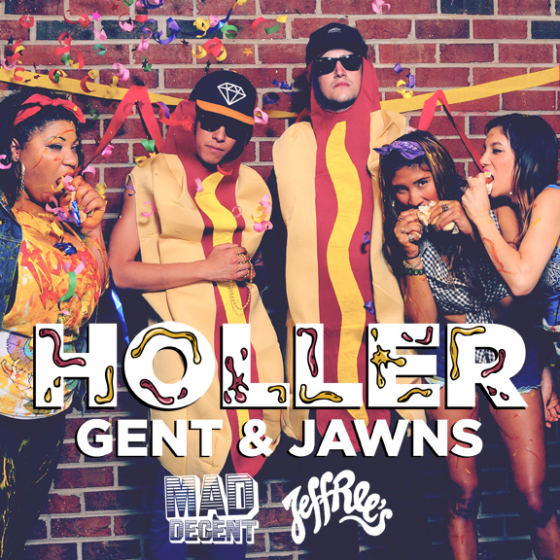 The Jeffree's imprint is meant to be Mad Decent's quick-release 'what's hot' in music, bypassing all the legal bullshit of an official paid release while still getting that oh-so-important MD stamp of approval. Sometimes they're spot on, sometimes… less so. With each Jeffree's release I'm going to attempt to put my love for Diplo, Paul Devro, and Mad Decent aside and give you guys my unbiased opinion of the content.
Jeffree's #26, the Holler EP by Long Jawns and Billy the Gent, has two stand-out tracks to me:
#1 is Bugoff, which is odd because it's a departure from these two moombahton idols out of the 105-115BPM range and into 128BPM. Between the lively synths and the expert layering of so many elements, this track takes #1 by a landslide.
#2 is David Heartbreak's remix of the title track, Holler. This remix sees Heartbreak really shine through and define his sound – something he's struggled to do for months while experimenting with different DAWs and plugins – with hip-hop and south/mid-western influences abound.
Now don't get me wrong, both the original and the Valentino Khan remix of Holler impressed me. Just… not as much as the two I mentioned above. Give the whole release a listen and then sound off in the comments to let me know what your favourite track is. If you really like it, be sure to check out the Holler video on YouTube that wouldn't play nice and let me embed it.
– Ziad