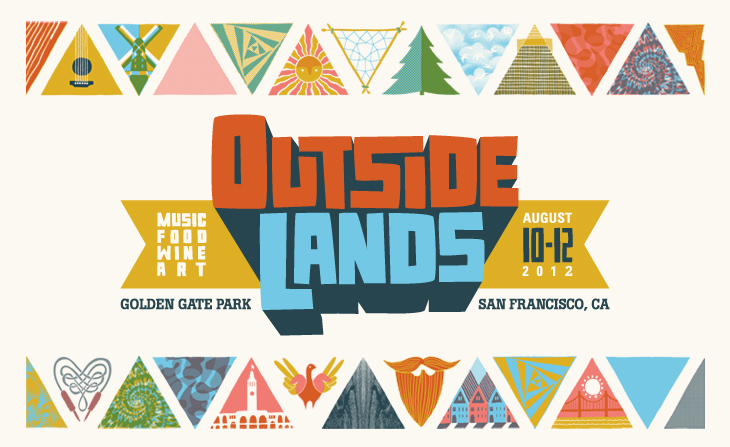 The San Francisco Bay Area is a hub of creativity and artistic expression in the modern world. With world renowned galleries, restaurants, venues, and more, it's a fantastic place to hold a world-class exhibition of all the things that make San Francisco such an amazing city.
Outside Lands Festival is held in the heart of Golden Gate Park, a lush and expansive park in the middle of urban SF. The festival is held on the Polo field and in some of the surrounding area, and last year (the information isn't up yet for this year!) there were four main stages. In addition, there's a DJ Dome, which requires its entrants to be 18 or older, but has notable DJs performing the entire three days of the festival, such as Mark Farina, Roy Davis Jr., Justin Martin, and Sake One. There are also whole pavilions featuring art pieces available for purchase, as well as a plethora of different food and drink options filling up most of the space between stages.
Another redeeming quality of this stellar festival is the atmosphere. Because of the incredible diversity in music, art, and food especially, there is a serious melting pot of an audience. There were teens in kandi and neon spandex rocking out next to sixty-somethings in oversized jeans and tie-dye shirts. No one's there to judge, everyone is simply there to enjoy themselves. As a huge fan of EDM, I've often found myself at odds with the older generation who automatically assume I'm tripping on acid, but I can seriously say that I've never felt less judged for my musical tastes than while attending Outside Lands.
To give you a sense of the caliber of music I'm talking about, last year's festival featured acts such as Muse, Arcade Fire, Deadmau5, Phish, Girl Talk, MGMT, Major Lazer, Ellie Goulding, Paper Diamond, Foster the People, etc. This year the lineup features artists like Metallica, Stevie Wonder, Skrillex, Foo Fighters, Passion Pit, Andrew Bird, Santigold, MSTRKRFT, and many many more!
Rolling Stone said of Outside Lands 2011, "This was the year the Outside Lands finally became the festival it always promised to be – which is to say, one of the greats", while The Huffington Post called it "A model for the perfect festival… The ultimate setting for the creation of fond memories."
And I agree with them. Can't wait!