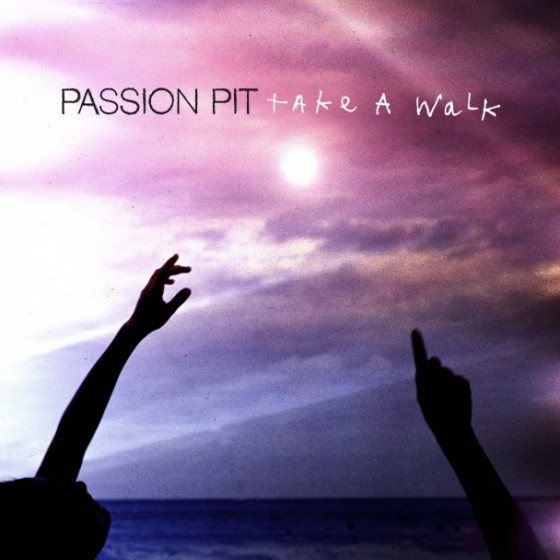 Passion Pit's new record "Gossamer" is set to be released in a few weeks and judging from lead single "Take a Walk", it will be bursting at the seams with sugary indie-pop goodness. Now for those of you who have a hard time swallowing Passion Pit's candy-coated compositions, The M Machine and Sinden provide an alternative take on Michael Angelakos' sickeningly sweet melodies. These two house-savvy artists recently dispensed their own respectable remixes of "Take a Walk" within a few days of each other.
Electro-house duo and OWSLA signees The M Machine really impressed me with their celebratory prog-house rework of "Take a Walk". Their sprightly synth-work and snappy percussion  give "Take a Walk" a much-needed push into the stratosphere. Where the original feels bogged down by jolting percussion, The M Machine skilfully accentuate the melodies and replace the herky-jerky rhythms with a smooth, propulsive drum pattern. Remarkably, when Angelakos belts "I take a walk" over-top of  The M Machine's glossy production, it sounds momentous rather than misguided. Stream The M Machine's remix below or download for free here in exchange for your email address.
Although Sinden's remix of a "Take a Walk" is not as immediately accessible as The M Machine's, it still has its own unique charm. Opening with the repeated vocal sample "take a walk" and a 4/4 bass thump, Sinden mixes in wriggling synths and tech-y drum claps before a xylophone sample gives way to a slithering bassline. At 2:25 the deep house groove fades into a serene backdrop of bubbling synths and vibrant hi-hats. The melodies glide along until 3:18 hits and Sinden ushers the 4/4 beat back into the mix, bringing the track full circle. It's nice to hear two very different yet refreshing takes on a single song; the proggy electro-house of The M Machine's "Take a Walk" remix acts as the perfect companion piece to the quirky deep/tech house of Sinden's remix.