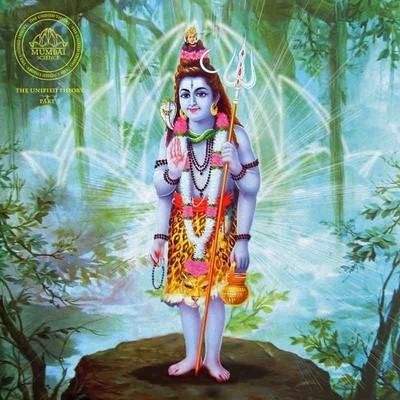 Belgian techno & house producers Maarten Elen and Jonas Kiesekoms, aka Mumbai Science, have released the third and final part of an EP trilogy that first began in January under the moniker Unified Theory. The project seems to be as much a concerted marketing push as it was an experimental + learning phase. In their words:
"With this trilogy, we feel like we experimented with genres like New Beat, Future Techno, Acid and Electro… In a way, we tried to reinterpret and contemporize everything we liked from our youth… Well, we just made something we think is quite cool."
The last chapter of this trilogy features two tracks: "Alchemy" and "Chemistry", both of which use hypnotic looped + screwed vocal samples and harder techno-style synths.
Elen and Kiesekoms have an eclectic slate of remixes for a range of record labels and artists from hard electro to techno. They include Mixhell (Boysnoize Records), Goose (!K7), Crookers (Southern Fried), Alex Gopher (Go 4 Music), Shameboy (East), Highbloo (Lektroluv) and Jaymo & Andy George (Moda Music).
http://mumbaiscience.net/
Released: Mar 19, 2012 by lektroluv records