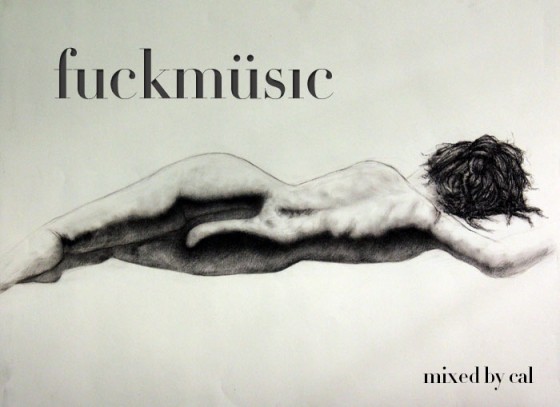 My latest mixtape titled fuckmusic celebrates a number of changes in my life recently which have affected a shift in my musical taste. It's a highly curated hour of deep house music that I hope you'll pop on during your most personal moments by yourself, with your partner, and with your friends.
[wpaudio dl="true" text="Cal – fuckmusic" url="http://www.salacioussongs.com/files/Cal – fuckmusic.mp3″]
There are several events, artists, and groups of people which inspired me to make this mixtape who I'd like to give a shout out to:
-The Monarch, Alex Charlton, my fuckmusic homies, especially Lunney and cbot, Mark Hinnen, and The Faktory.
Tracklist:
Danny Daze – Your Everything (Feat. Lousahh!)
Julio Bashmore – Battle for Middle You
Maceo Plex – Can't Leave You
Miguel Campbell – Baby I Got It
Subb-an feat Beckford – The Lovers Night
Jacques Greene – The Look (Koreless Remix)
Guti – All the Girls (Original Mix)
Infinity Ink – Games (Original Mix)
Jamie Woon – Night Air (Solomun Edit)
Lovebirds feat. Stee Downes – Want You In My Soul
Cassius – The Sound of Violence (Franco Cinelli Remix)
Jamie Woon – Luciano's Lady Luck (Kenny Ground Reconstruction Bootleg)
Girl Unit – Wut (Claude Von Stroke Butt Naked Mix)
Joris Voorn & Moby – After the After