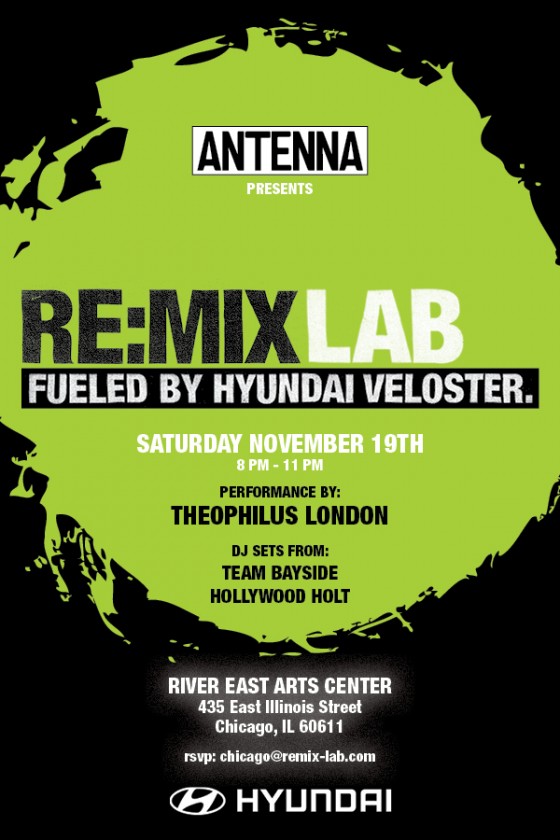 After releasing his debut full-length album earlier this year on Warner Brothers to critical acclaim, Brooklyn-dwelling Theophilus London has spent the balance of his year performing to sell-out crowds preceding rave reviews. The story changes little: on stage he oozes charisma and enthusiasm, and his live performances wow the fans and uninitiated with his exciting mix of jazz, soul, R&B, and hip-hop sensibilities.
So to be afforded the opportunity to see him live at the extremely gangster looking Chicago River East Arts Centre is quite the offer! I'm excited to say that I'll be in attendance, and am looking forward to providing photographic evidence for all of you!
One final word – I can't be the only person excited about this rare opportunity, so make sure to take advantage of the RSVP email so that you're not disappointed at the door!
RSVP to: chicago@remix-lab.com
More event information: http://tiny.cc/ChicagoRemixLab