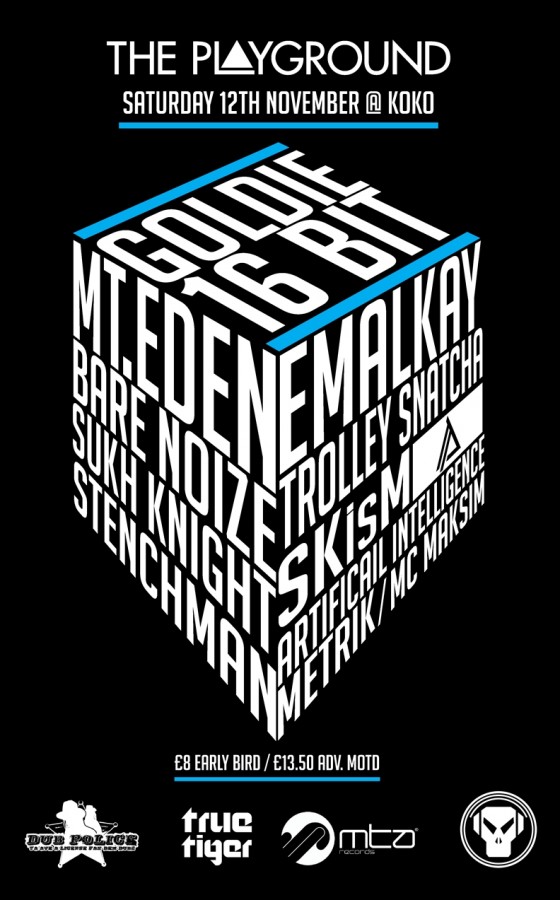 I must say… when I saw the lineup Playground put together for the November 16 show at Koko, I was pretty goddamn impressed.
From the headliners, we can expect a combination of ol' school D&B from Goldie and no-nonsense "drowning-in-a-lake-of-burning-shit-oil" dubstep from 16-Bit. (Yeah, yeah I know I complained about those filth metaphors in a previous article… but they're so damn fun!).
Now, ordinarily, these two would be enough to pack a big venue like Koko… but then we've got Mt. Eden, Emalkay, Bare Noize, Trolley Snatcha, and a host of others right down the bill (if you'll examine "Exhibit A").
Nov. 12 should be a star-studded night of aural rape in Camden from producers both new and familiar… And that's almost adorable, but in a fucked up way.
More info and tickets: here