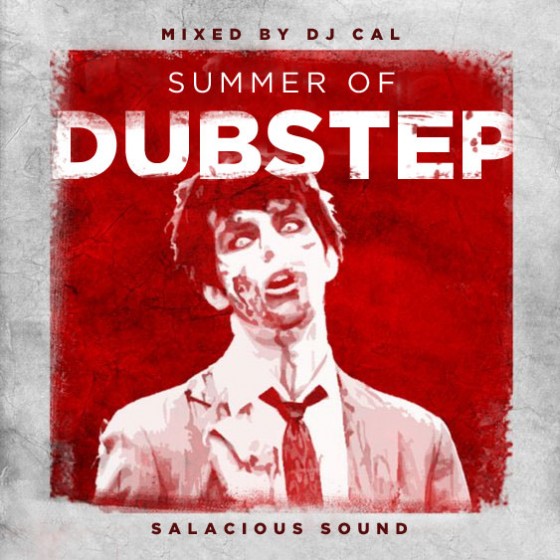 With as controversial as dubstep can be these days, I definitely thought more than twice about doing this mix at all. Without a doubt, the biggest AND most controversial article I've ever written was on dubstep. If you follow dubstep discussions on reddit, youtube, or any of the major forums or blogs you'll know that the arguments and insults come hard and fast. Invariably, if what you like is accessible and popular you can count on someone telling you that its brostep/hoestep, garbage, not as good "as the stuff that was being made when THEY got in to dubstep", or that what you like isn't even dubstep.
So I've been thinking about it for ages and ages, but never really got around to it until now because I could make the excuse that all my steady gigs are for house music. Fact of the matter is, I am just listening to a lot of dubstep right now and I needed to get this mix out. My goal for the mix was to have a few different "feels": some club stuff that you can skank to, some midtempo shit you can drive to, and some downtempo stuff that requires only that you nod your head.
You guys lemme know what you think. SPEAKERS ON BLAST!
DJ Cal – Summer of Dubstep 2011 by salacioussound
FYI you can download directly from this player, or stream it – whatever your preference is!
Tracklist:
Feed Me – Strange Behaviour ft. Tasha Baxter
Bare & Datsik – King Kong
Flux Pavilion – Bass Cannon
Doctor P – Big Boss
DJ Fresh – Louder (Flux Pavilion and Doctor P Remix)
Foreign Beggars – Still Getting It ft. Skrillex
Nero – Me & You
Cassius – I <3 U So (Skream Remix) Popcaan - Dream (Evidence & Sageone Remix) Chase & Status - Time (Queensway Remix) Antiserum & Ill Esha - Zephyr Rusko - Everyday 12th Planet & Plastician - Westside Dub Jakwob - Right Beside You (VIP) Phonat - Spliff Dub Skrillex - Ruffneck (Full Flex) Foreign Beggars & Noisia - Contact (Trolley Snatcha Remix) Noisia - Gutterpump (Matta Remix) Excision & Downlink - Heavy Artillery ft. Messinian Flux Pavilion - Lines in Wax ft. Foreign Beggars Deadmau5 - Raise Your Weapon (Noisia Remix) Jason Falkner - Only You (Zeds Dead Remix)