Another multi-part Mixcast for you this week, featuring what's good from the UK and France.
UK Funky, Dubstep, Grime: Boom Monk Ben – Solid Steel Radio Show 25/2/2011 Part 1 + 2 (Ninja Tune)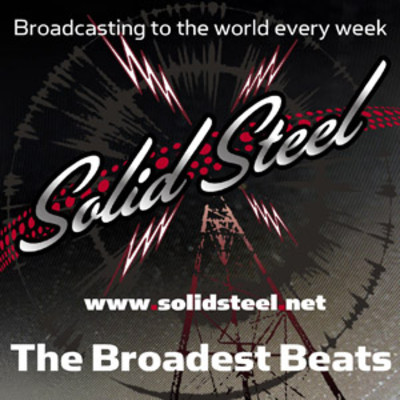 Benny Boom is back in the saddle with another hour long snapshot of UK bass smashers mixed in with some choice cuts from USA and France. Upfront UK Funky, dubstep, grime, and good old fashioned house music make the grade with some tasty exclusives from Hint & soon to be massive Glasgow producer HaHaHa in there for the trainspotters.
Ninja Tune on Soundcloud
[audio:Boom Monk Ben – Solid Steel Radio Show 25-2-2011 Part 1 + 2 (Ninja Tune).mp3]
Tracklist:
Dubbel Dutch – Throwback (Palms Out Sounds)
VELOUR – The Scent Of Romance (Night Slugs)
Lady Chann – Treble To Your Bass (Marcus Nasty Remix) (Dun Dem)
SAMO SOUND BOY – Burning and Stealing (Trouble & Bass)
The MIKE DELINQUENT PROJECT – Dancehall (Mindset)
The Living Graham Bond – Little Dipper (Fat)
Hint – Rabble Rousing (Unreleased)
SEIJI – Weedkiller (Seiji Music)
Wiley – From The Drop (Acapella) (Prolific)
Lil Silva – Night Skanker (Night Slugs)
Brackles & Shortstuff – Good Foundations (Doc Daneeka Remix) (Blunted Robots)
CANBLASTER – Jetpack (Sounds Of Sumo)
HaHaHa – Adzuki Beans (Unreleased)
Sentinels – Love Rhythm (L2S Recordings)
Magnetic Man – I Need Air (Redlight Remix) (Columbia)
DUFFSTEP – Know You (dub version) (Saigon)
MJ COLE – Sincere (Nero remix) (Prolific)
KAVSRAVE – The Break Up (Anger) (Tighten Up)
The Boogaloo Crew – Days Go By (Trouble & Bass)
D Double E – Street Fighter Riddim (Dirtee Skank)
Samo Sound Boy – Taking It All (Mele remix) (Palms Out)
R1 RYDERS – Karni4 (R1 Ryders)
Example – Dirty Face (Benga Remix) (Data)
Katy B – Lights On (Skream Remix) (Rinse)
GIRL UNIT – Wut (Night Slugs)
Taz Buckfaster – Gold Tooth Grin (Numbers)
French House, Nu Disco: Les Loups – French Kiss: A Valentine's Day Love Mix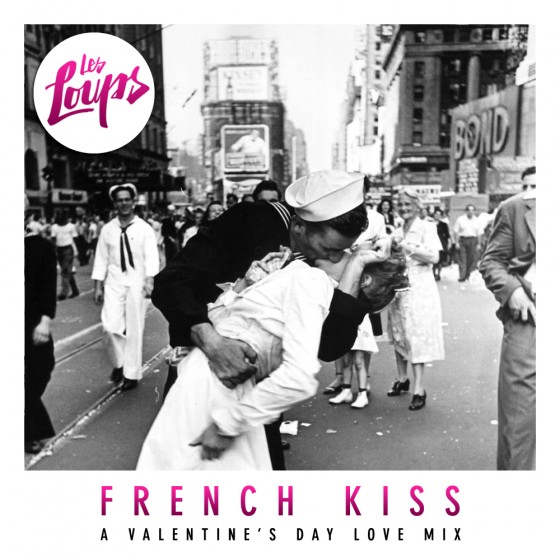 30 Minutes of love-themed French House and Disco music, mixed by Les Loups. This is for the lover in you! <3 Les Loups on Soundcloud
[audio:Les Loups – French Kiss – A Valentines Day Love Mix.mp3]
Tracklist:
01. France Joli – Let Go
02. Phyllis Hyman – This Feeling Must Be Love (Database Reedit)
03. Fred Falke – When I Look Into Your Eyes (Quinten 909 Rework)
04. Silver Disco – True Love (Quinten 909 Remix)
05. Demon vs. Heartbreaker – You Are My High (Vocal Mix)
06. DJ Korss – Disco Dreams
07. Les Loups – The One (Unfinished Demo)
08. Hudson People – Trip To Your Mind (LTJ Reedit)
09. Fred Falke ft. Savage – Wait For Love
10. Syreeta – Can't Shake Your Love
11. Room 5 ft. Oliver Cheatham – Make Luv
12. Oliver Cheatham – Get Down Saturday Night
13. Miguel Campbell – Kiss And Tell
14. Crydajam – If You Give Me The Love I Want
15. Louis La Roche – Love
16. Roman d'Amour – Make Love Tonight
17. Léopold – Sublime (She Said Disco Remix)
Nu Funk, Disco, House: The Phantom's Revenge – His Dudeness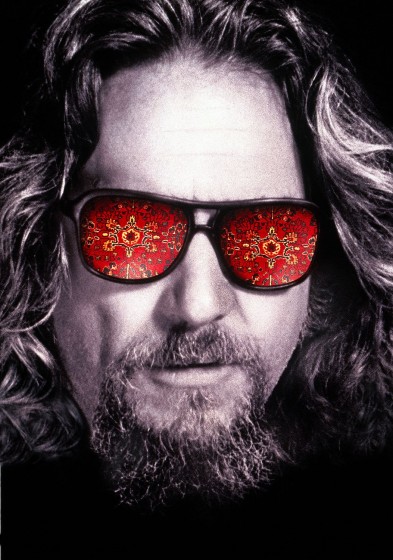 Outstanding track selection of new funky house, older disco, and lots in between. Fantastic mixing, and an unbelievable groove all the way through! Oh, and quotes throughout from my #1 favourite movie of all time.
[audio:The Phantoms Revenge – His Dudeness.mp3]
Tracklist:
Lee McDonald – I'll Do Anything For You
Dazz Band – I Searched Around
Breakbot – Shades Of Black
Jamiroquai – All Good In The Hood
Adele – Rolling in the deep (Villa Remix)
Cassian – I Like What Youre Doing (Lorenz Rhode's Dangerous Mix)
The Jets – Crush on You
Jinder – Youth Blood
ODahl – Out Of Control (Justin Faust Remix)
Oliver – All Night
Nick Turner – Step By Step
DyE – Nike (Jackpot Remix)
Kolt13 – Thirteen's Ladder
Uffie & Pharrell – Add Suv (Acapella)
Randy Brown – Give It All You Got
Feadz & Claude Volante – Far From Home
Kink & Neville Watson – Inside Out
Julio Bashmore – Battle For Middle You
Kink – Soda Caustic
King Cosmic – Acid In My Soul
Das Glow & Strip Steve – Calcium (TR 505 Version)
Shadow Dancer – Silver
Rodion & Golden Bug – Do The Washing Machine (Moullinex Remix)
Moonbootica – Tonight (Herve Voodoo Chilli Remix)
His Majesty Andre – Clubs
Nightriders – Hey (Nom De Strip Remix)
His Majesty Andre – Spades
Chilly Gonzales – You can dance (Fare Soldi Remix)
King Britt – Try Love
Melee Beats – Vectors (The Phantom's Revenge Remix)
Ivan The Terrible – Back on Track (The Phantom's Revenge Remix)
Scuola Furano & Titan – Versus
Keith & Supabeatz – El Dorado
Raziek – Killer (His Majesty Andre Remix)
Siriusmo – Signal
Toby Tobias – Macasu (Motor City Drum Ensemble Loft Party Remix)
Naughty By Nature – O.P.P.