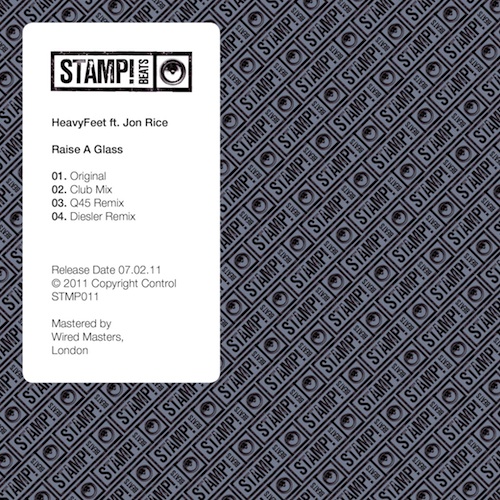 This came in from HeavyFeet this morning – can't believe this project is almost over!
Our penultimate single of the '12×12′ project drops today on Stamp! Beats. 'Raise a Glass' is the 11th single from our '12 singles over 12 months' project (April 2010 – March 2011). The release has seen support from Groove Armada, Zed Bias, Lars Moston, Black Noise/Aquasky, Act Yo Age and more.
You can pick up the Club Mix and Remixes here on Beatport.
heavyfeetmusic.com
twitter.com/heavyfeet
mixcloud.com/heavyfeet
[audio:HeavyFeet ft. Jon Rice – Raise a Glass.mp3]