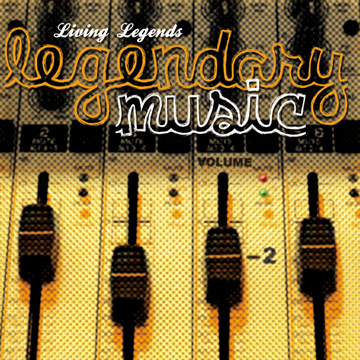 Those in the know regard the Living Legends Crew as one of the most important groups in the underground hip-hop community. They are most correctly described as a super-group, comprised of some of hip-hop's best emcees and beat-makers: originally formed out of the Mystik Journeymen, the Crew now includes Aesop, Bicasso, Eligh, The Grouch, Luckyjam, Murs, Scarub, and Sunspot Jonz.
Legendary Music Volume 2 is a few things, to me: another album by a group that I love and respect (and correspondingly had great expectations of), a follow up to one of my favourite hip-hop albums of all time (Legendary Music Volume 1), and an important mark of respect and appreciation, on the part of world class artists, for their fans (they released it for free on the internet!)
Below are my three favourite tracks off the album; if you want to download the entire thing head here and grab it for free!
[wpaudio dl="0″ text="Living Legends – She Wants Me" url="http://www.salacioussongs.com/files/Living Legends – She Wants Me.mp3″]
[wpaudio dl="0″ text="Sunspot Jonz – Sunspeezy" url="http://www.salacioussongs.com/files/Sunspot Jonz – Sunspeezy.mp3″]
[wpaudio dl="0″ text="Living Legends – Watch Out" url="http://www.salacioussongs.com/files/Living Legends – Watch Out.mp3″]