Next up is a a lad from the land of the Deutsch: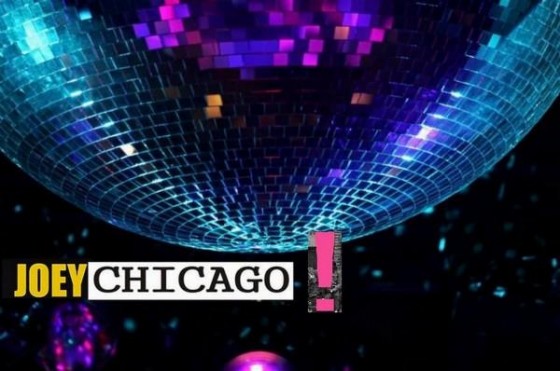 For Joey Chicago, it all began at the age of 15; his purchase of turntables would lead into his discovery of electronic music. With an arsenal of old disco vinyls, he would learn the ways of producing his own tracks based on his influences. He is currently making his way around the German Disco House scene, and we were able to grab a chat with him to see what his story is so far…

From Joey Chicago:
Right now I am working on remixes for Bleenchic Records, Banana Grooves, and Tzarr, which is a really nice Producer from the USA. I have my own label, 4Disco which was started with Agent Stereo, Skingz, and DJ EQ. We are releasing free EP's for promotional purposes. I'm also thinking about doing something with DJ RED. He is a great discohouse Producer from Atlanta.

The disco house scene in Germany is okay, but could be better. I have some gigs here and there, where Discohouse lovers from all of Germany come together and have a good time. I love to throw a good party and spin some good old Disco House Music. There are a lot of good Producers, including Skingz, JR Disco, Mad Man Maze or The Incredible DJ. We all try to keep the spirit alive.

My latest release is "Music is my Life" which is out now on Banging Grooves Records (USA); it contains remixes from Skingz, Agent Stereo, DJ RED, and DJ Funsko. I have also released a remix for Chris Rockford and DJ Credo.

In a few weeks I will release my new EP "Feelings" on Bid Muzik. It will contain two tracks from me and remixes from DJ EQ and Sean Biddle. I'm very excited about that because it's a little experimental. My track "Full of Love" will be on that EP too 🙂

I hope my music brings me all around the world because I love to DJ, it's my real love since I was a teenager. I really love to play loud house music and party with people who love house too.
And indeed, this is Disco House in it's finest delicacy. These sounds will definitely give your ears a tingle.
Enjoy!
Check out his myspace and the 4Disco label myspace!
[audio:Joey Chicago – The Way That You Feel.mp3,Joey Chicago – Add Some Spice.mp3,Joey Chicago – Magic.mp3,Joey Chicago – Full of Love.mp3]