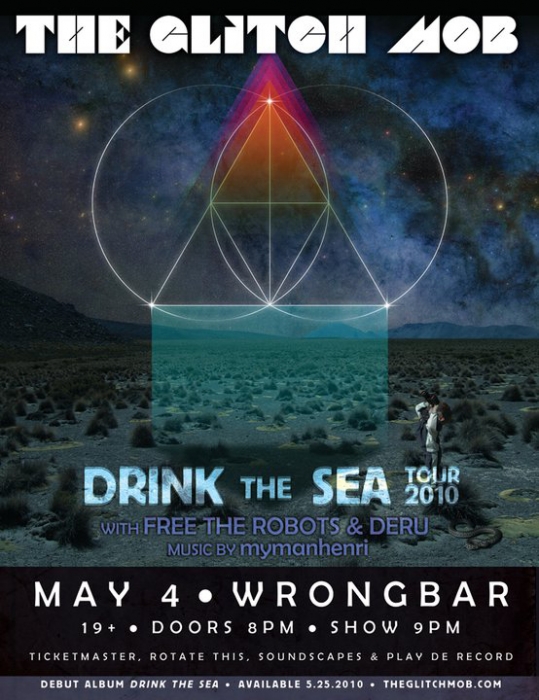 To win two free tickets to this show, leave us a comment on this post. Winner will be notified May 3rd.
This upcoming Tuesday, May 4th, an act is coming to Wrongbar unlike most we've seen there in the last year. The Glitch Mob, comprised of edIT, Boreta, and Ooah, is a collaboration taking influences from hip-hop, and electronic. edIT is a Los Angeles native DJ / Producer that we've raved about before, for his original work Certified Air Raid Material, and he's also produced for Busdriver and The Grouch of the Living Legends crew.
Taking a nod from the resurgence in the instrumental hip-hop 'beats' movement, The Glitch Mob have injected a great sense of dance floor sensibility in to their music. Their live sets reinvent the DJ 'tag-team' concept with three performers on stage at once, interacting like a jazz combo, each taking the lead at intuitive moments, interweaving their own sounds, and remixing everything on the fly. The result is a sound distinctly their own, blending the deep head nod of hip-hop with serious bass music, throwing genre distinctions out the window.
The Glitch Mob has a pretty active facebook group that you can connect with them on.
[audio:Evil Nine – All The Cash (The Glitch Mob Remix).mp3]