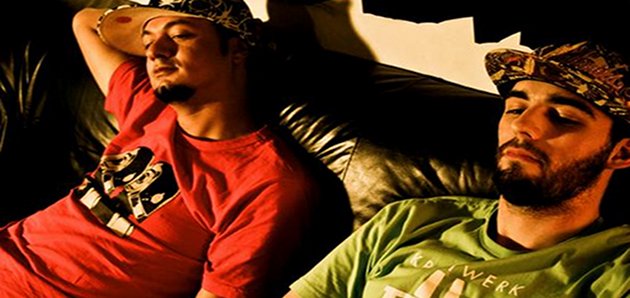 This is a collaborative project between a couple DJ/Producers with decades of experience in the industry.  Carlos Nuñes alone has been DJ'ing for 11 years now!  Victor and Carlos are from Brazil – Rio de Janeiro and São Paulo respectively, and so is their sound.
The remix of Van Helden's classic track Funk Phenomenon is a funky vocal dub that I'm definitely digging on.
[audio:Armand Van Helden – The Funk Phenomena (Pristine Blusters Get Funky Remix).mp3]
This is Public Enemy's hit Bring the Noise with a new lease on the drums, and some more vocal dub. Â Wicked interpretation!
[audio:Public Enemy – Bring The Noise (Pristine Blusters Bring the Groove Remix).mp3]
This is a 7 minute long house/electro/dubstep/tropical/mashup mix that puts together 17 songs, a la Girl Talk, with a serious electro twist. Some of the song selection is a bit poppy, which is not necessarily a bad thing, but a couple aren't to my taste. Â That said, it is incredibly well mixed, and very enjoyable!!
[audio:Pristine Blusters – The Bad Guy Minimix.mp3]