"the only thing he can't fake is the emotion that galvanizes his music."
This shiny bald man is known as Pascal Arbez amongst fellow Homo sapiens.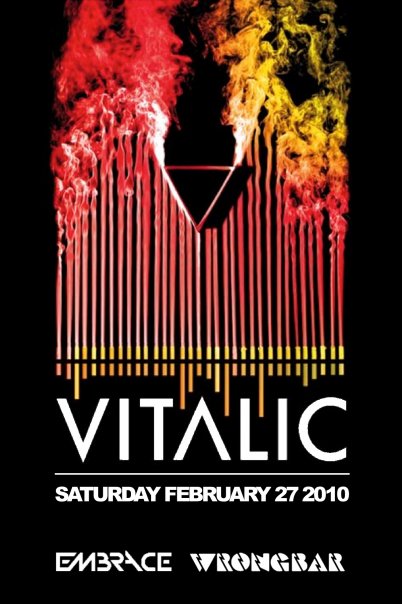 In the electronic world, he's only known as Vitalic. His sound is very distinctive, unique in its own bliss, which is why I am quite fond of this character. A Frenchman of Italian descent, Vitalic had his first singles released in 1995 and 1996, but did not expand past the underground electronic scene. It was not until he met up with DJ Hell who signed him to International Deejay Gigolo Records and released his first single Poney EP 1 in 2001. That following summer was one to remember – La Rock 01 was an absolute club banger.
Vitalic's debut album OK Cowboy was launched in 2005 under PIAS recordings and he stated that all the instruments were synthesized. No surprise there. What is quite miraculous is his ability to find his own sound. His second album was released in September of 2009, entitled "Flashmob"; which emanates a vibe of heavy disco. Brilliant.
It must be also mentioned that Vitalic is set to spin at Wrongbar on the 27th of February!
[audio:Heartsrevolution – Ultraviolence (Vitalic Remix).mp3,Vitalic – Bluesy Tuesday.mp3,Vitalic – Your Disco Song (Extended).mp3,Vitalic – La Rock 01.mp3]