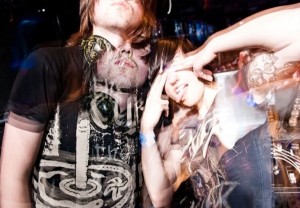 Over the past few weeks Thunderheist has been receiving a lot of love from local Toronto media. With a recent album and popular audiences eating them up, they are poised to be one of Canada's biggest exports. Mansion was one of my favorite production/DJ duos in this city before we even started Salacious Sound. Considering their remix of Bounce made me absolutely bonkers, its no wonder that I love the fact that they've gone back to pumping up the volume with Isis again.
Mansion is playing @ the Hyatt tonight and Thunderheist is at the Pheonix. A tough call, what are you gonna do?
Tap the booty yallz!

*vocoded* THUNDDERRHEEIISSSTT

HERE's A remix for yall to jam out on the patio !
– Barletta
[audio:Thunderheist – Sweet 16 (Mansion Remix).mp3]