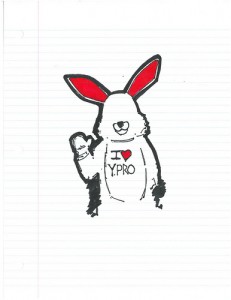 Buying local and organic DJ's is better for you and the environment. Maybe not the environment, but it's certainly a great choice to make. In Toronto, we get to see a lot of amazing DJ's, but who are we going to see? Let's take a look at some amazing local DJ's who are playing some techno, minimal, deep house, and progressive.
Deko-ze
His musical style is listed as house, tribal, techno, and all beats that rumble. He has 2 full length albums called "Delicious" and "Canada's Finest House". This man has been touring Canada for more than 10 years with a schedule that ranges from rotating residencies at Hotel, Footwork, The Guvernment, Comfort Zone, and more. When he steps behind the decks, the only thing holding him back from leaping over the equipment are the knobs on the mixer. He is an amazing DJ, and must be closely watched.
www.dekoze.com
Simon Jain
His musical style is listed as electronica, house, and progressive. He is from London, Ontario, but currently lives in Toronto. He started with the rave scene in his hometown, then moved to Toronto where he held residencies at the underground club Film. Now he holds residencies at Mod Club, Sound Academy, Comfort Zone, and The Guvernment. He has played alongside Richard Dinsdale, Dave Spoon, Laidback Luke, Sarah Main, James Talk, and many more. I have personally seen him many times and his sets are seamless, and full of innovation. There is no question of his skill and charisma. Check him out at www.myspace.com/simonjain
Nitin
His musical style is listed as techno, crunk, and house. He is another London native, but has quickly moved on touring across Canada and through-out the mid-western United States. With over ten years of promoting and DJ experience, he has become a major presence within the electronic music scene, and now works with GEM events, one of Canada's major promotion companies with Craig Pettigrew (Circa). He has played alongside techno legends including Richie Hawtin, John Aquaviva, Mark Farina, Sebastien Leger, Derrick Carter and many more. He has also been working in the studio and has been catching the eye of international DJ Damin Lazarus with his new remix of the song Dominatrix. I have seen him many times and he has the ability to adapt his sets to whoever he is playing with. He is talented and always puts on a great show.
www.myspace.com/djnitin
I picked out these DJ's to spotlight because they are all hard working, have deep roots within the electronic scene, and have never been "too cool" to have a quick chat after a great set. If you hadn't heard of them before, you won't be able to miss them now, their names are plastered all over every poster in the city.
This is my new mix. I appreciate all feedback on mixes and articles.
Thanks.
Y.pro
[audio: Y.Pro – Details.mp3]
Laff – Paul Ritch (conrad black mix)
Pong – Kerri Chandler (Ben Klock's Bones & Strings Rework)
Dog – Adam Shaw
Jaguar – Sebastien Leger
9 – Komytea
I'm not alone – Calvin Harris (deadmau5 remix)
Cave Canem – Martin Eyerer
No other way but down – James Zabeila