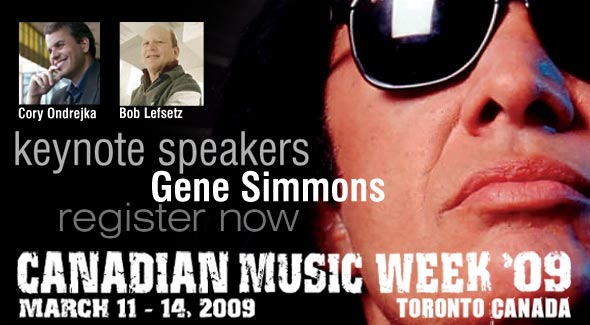 As many of our faithful readers know, we have only be around for about 5 months now. Man, it has been an awesome 5 months! I know I am really looking forward to these upcoming days because they will be a chance to party and hang out with a lot of people who have really been good to me over these past few months.
Canadian Music Week kicked off tonight and unfortunately due to scholastic commitments I was unable to go see Barletta at the Gladstone, although I am sure that he killed. Tomorrow we are interviewing the Wong Boys before their showcase at Wrongbar for CMW. It will definitely be a great night. I am looking forward to hearing Team Canada's DJ Illo once again, having met him over the Christmas holidays and posted his  Wong Boys remix I am eagerly anticipating his set. This lineup is so good it has to be true or I will cry, with Keys n Krates and Team Canada DJs spinning sets until Wrongbar's 4 am extended last call it is a night not to be missed. DJ Cal and I will both be there taking in the night, it has certainly been marked off on my calendar for some time. Friday night we will be interviewing local talent Curtis Santiago backstage before he hosts the Red Bull 3style DJ battle at Circa. Having seen the local competition at the Mod Club I am eagerly anticipating these Canadian finals, not to mention seeing A-Trak rip what will likely be a killer set. Look froward to Curtis' video blog of his trip to the South By South West Music Festival (SXSW) in Austin, Texas exclusively @ SalaciousSound.com.
We will be cutting the footage Friday and Saturday during the day and will likely need to let loose so we decided to get involved with the Klever show @ West during CMW. The night is hosted by The Jons who we profiled earlier on the site, these guys really do know how to party and it will be good to finally get back to one of their jams this Saturday. When we were asked to run a reduced guestlist for our readers, we agreed with no hesitation. Please get in touch with us if you want to come out and be sure to arrive early as this night is going to get crazy very fast. Johnny O.C's latest project Real Talk will be opening the night and Meech (from DSRNR) will be getting the crowd rowdy for Kelver to drop and kill it. Meech has always had SalaciousSound's back over the past couple of months. He brought me out to London with him and Ryencologist to cover one of their shows at Up On Carling (Shout out to Dirty Disko). The man shows nothing but love for people, this city and good music. You should all look forward to an upcoming video interview, as well as a show with Miami Horror (I LOVE THESE GUYS). Its going to be an awesome night with awesome people, Pat DSRNR's Photographer and Intern, Chris CBOT Leung, Meech, The Jons, Brandom from Smile N Pose, and  the list goes on and on. Hope you can come out!
There are no tracks in the post, this one is really just for the readers not the Hypemachine crowd. I hope we can put a face to our names over the course of this week!
First Things First TWITTER. Its like blogging the things that aren't worthy of the time to write a full post, I will be posting interesting music to Twitter that I find elsewhere but don't have to time to do a blog post on SalaciousSound.
Second Things Second Facebook Fan Page for contests and updates
Third Things Third Facebook Group for advance event invitations and event news
With Love,
David King aka. The Monarch