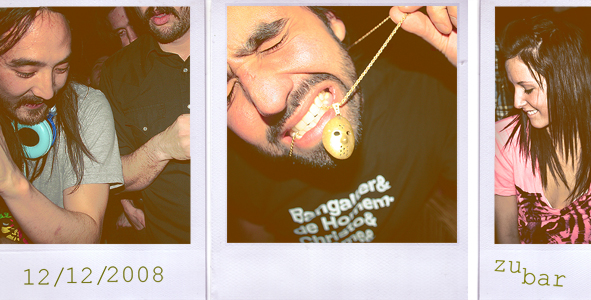 Heyo everyone!
Here's a heads up on my arrival to this site; I'll be throwin' up some of my own party photos up every once in a while. It's basically gonna be a rad collaboration my smilenpose photography and Salacious Sound.
The first gallery I'm giving you guys is one all the way back from December, when Aoki  invaded Burlington. Turns out Toronto local Jesse F. Keeler from MSTRKRFT (and now defunct Death From Above 1979) made a special appearance, along with St. Mandrew.
As soon as these three took stage, the place fucking lost it. Nonstop yelling and jumping.
Needless to say, Aoki knows how to hype an event.
(remember to check out the facebook event for Aoki's upcoming show at Nava in Richmond Hill just north of T.O)