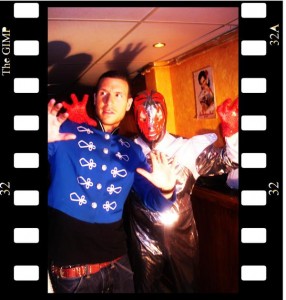 We've been receiving a lot of stuff lately from Don Diablo's label, and guy is sounding pretty good.  Just got these two in today.
No, it's not the new Wes Craven grindhouse flick…! "Teen Scream Machine" is a new banger, taken from one of Don Diablo's (www.myspace.com/dondiablo) forthcoming e.p's. It's like running from a predator, who keeps breathing down your neck and whispers: "You know that things will never be the same again". Still very early days on this release, as Don and his label are still in the process of commissioning remixes for this release. DJ friendly version + remixes to be released soon…!
No, this is not an official collaboration between Don Diablo (www.myspace.com/dondiablo) and Missy Elliot (www.myspace.com/missyelliot), rather the brainchild of Don Diablo with one of Missy's acapellas. With Missy's new album "Block Party" coming soon, Don felt it was fitting to mash things up, so he could get deep, down and dirty with Missy. Bang your head to this bitches!
[audio:Don Diablo – Teen Scream Machine (Short edit).mp3,Don Diablo vs Missy Elliot – Working Out is Overrated.mp3]