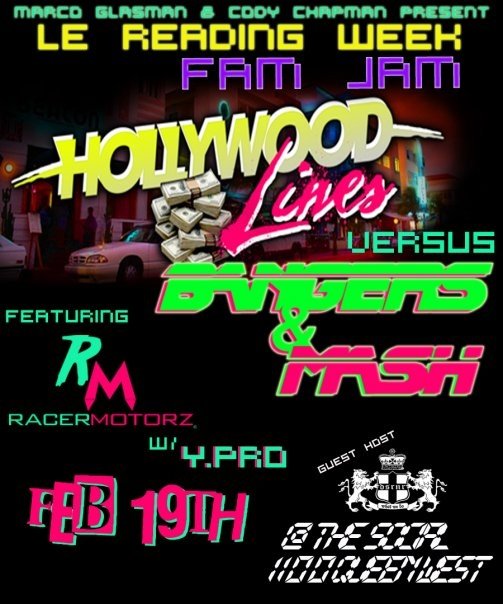 (Click for Facebook Event Info)
Cody Chapman is one of the brilliant minds behind Dirty Disko @ Up on Carling. Marco Glasman has been making Monday nights the new Saturday @ The Social. What happens when the two of them combine forces? INSANITY SHALL ENSUE.
Considering that DSRNR's crew is also guest hosting you are basically taking a group of my favorite people in the city and packing them into one room, I can't wait!
Opening Set by Y.Pro
Special guest set by Racer Motorz (Marco Glasman+Keith W. Morris)
Heavyweight bout featuring Hollywood Lines (London ON) vs. Bangers and Mash (Hometown Heroes)
As usual we will be helping you remember the night if you can't remember the details in the morning.
Can't wait to see you there!
Now for some bangers:
[audio:U2 – Get On Your Boots (Crookers Remix) (Rip).mp3,Prince – My Name is Prince (TEPR Just for Fun Rmx).mp3,Miami Horror – Make You Mine.mp3,C C Music Factory – Gonna Make You Sweat (Disco Trash Music Remix).mp3]