Blood Diamonds – Barcode EP [Album Review]
Article by
Filippo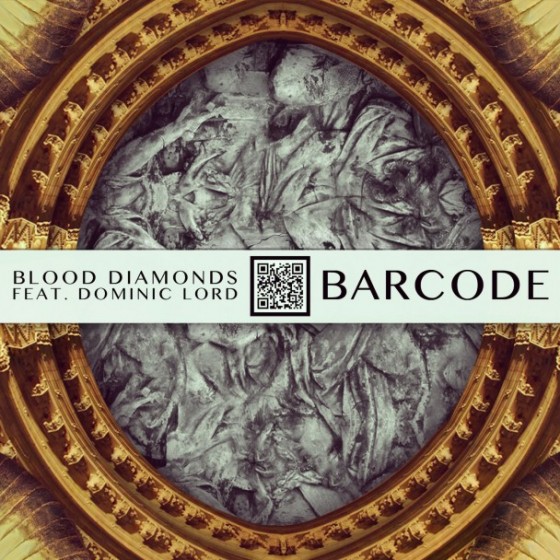 I'm surprised that Canadian native, Blood Diamonds, has stayed under the radar this long. His sound design is dreamy and his songs offer almost unlimited replay ability. It's been a while since we have had any original material from Mr. Diamonds, his last being the collab with Grimes on the track Phone Sex. But in between that time and now he's drop a few grade A remixes, my personal favorite being his remix for Ellie Goulding. But today he releases his first EP on OWLSA, Barcode. Harlem rapper  Dominic Lord is on vocals for the track, Lord used to be apart of the A$ap mob that is now blowing up. While I've heard mixed feelings on Dom's vocals, I personally enjoy them. The lyrics are typical "radio Hip-Hop" affair, money, women, and cars. But Dom delivers one of the catchiest hooks I've heard in a long time; "I'm dreaming of a number can you tell me what it is? AK-47 and I'm coming where you live."
Barcode kicks off with some hypnotizing synths and Dom quickly starts laying down his verse. Technically this is Trap, but it's one of the most elegant Trap songs I've ever heard. The bass isn't over powered and there are no lazer sounding synths anywhere to be found. I really dig this style of Trap Mr. Diamonds has produced here. When the chopped up female vocals come in they are a nice contrast to Dom's voice. There is a lot of detail in this song ranging from minor glitchy vocal melodies to major bass jabs. Midway through the song the tempo slows down and the lush synth sounds are replaced with a harsh bass. It's a sudden but nice change up. At the end the main melody is replaced with a beautiful piano.

Accompanying the original is three remixes. The first remix is brought to us by UK producer Dj Q. Out of the three remixes this is my personal favorite., it's so damn funky and contagious. Q doubles the length of the original and it feels fresh for the full six minutes. Up next is the Clicks & Whistles remix, while not my particular cup of tea, I still enjoyed this break filled remix. Figure's remix is, well, typical Figure! Heart convulsing bass accompanied by a fast paced Drumstep beat. This is the remix I feel a lot of bass heads will gravitate towards.
Another stellar release by the OWLSA crew! This is the first of two remix EP's, the second will be released sometime in April and they promise some big names to appear. Blood Diamonds is one of the most under rated producers out there, check this EP out.
– filippo
More Articles About The Artist(s)