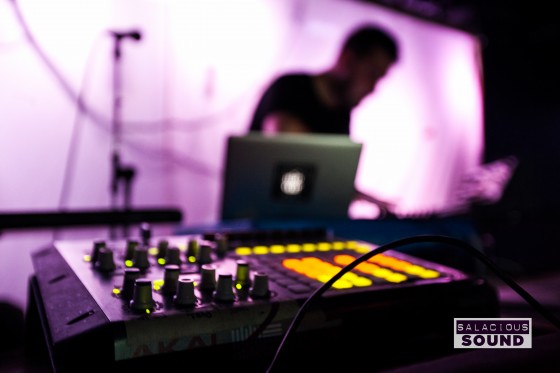 It was a brisk night in Chicago, with just the right amount of chill on the wind, and just enough noise coming from the green line's rattling above our heads. Hayden James and I went outside for some air, and to chat about his life, the tour, and beards.
Xaos: I already asked you this when we briefly talked earlier, but wh–
*The "El" Passes, drowning out all possibility of hearing the rest of the question*
Hayden: Those pesky trains.
Xaos: Yeah. Anyway where were we? Right! Of all the places you've played so far on tour, where has been your favorite place to play?
Hayden: I'd say here, tonight, Chicago. It was a great amount of people, and the vibe in the US is a bit different than in Australia. Even though the people don't know me as much, or don't know as many songs, everyone is so friendly and so up for it. I love it! I'm probably on a buzz, since I'm just off stage, but whatever.
Xaos: Good to hear! Do you have any funny stories or shenanigans from the tour so far you'd like to share?
Hayden: Well there are 9 of us in a van… and it gets a little cramped in there. One thing that's actually quite fun is that after every show we play, on our way to the hotel, one of the Odesza guys, usually Harrison grabs it and starts jamming. He's an incredible freestyler, like, if he wasn't producing he'd be the next Eminem. Yeah… he's ridiculous. And one song they keep playing, which I'd never heard before is the one that goes "going up on a Tuesday." Literally every time we go home we play that and get loose in the van.
*Another train passes*
Xaos: Let's move into some random questions (still important, but silly). What's your favorite beer?
Hayden: Uhhh, oof that's tough. I'm gonna say Little Creatures Pale Ale. It's from Freemantle, just south of Perth, and yeah. That's my favorite beer.
Xaos: What's your favorite animal?
Hayden: Ooh good one, interesting. I'm going to say cat first, because I've had cats, and I only had a dog when I was very young. So a cat, followed very closely by a dog.
Xaos: If you were walking your cat, what would you be listening to as you're strolling down the street?
Hayden: Simple… The Odesza album. Hands down.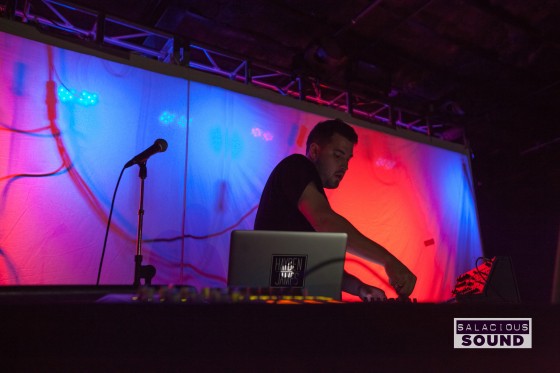 Xaos: What did you want to be when you grew up?
Hayden: A DJ, actually.
Xaos: Really? At what age?
Hayden: When I was 12, the Daft punk record Around the World came out and my brother grabbed it on CD. And, I remember stealing it from him, taking it to my music class and getting everyone to listen to it. I was like "this is the best" and it didn't go down well with the music teacher, but that's when I knew.
Xaos: Where's your favorite place in Sydney?
Hayden: Uhhh. On the beaches. Anywhere on the beaches, like Manly, Freshwater beach, all the northern beaches.
Xaos: Speaking of Manly(ness). At what point is a beard too long?
*Train passes*
Hayden: Too Long? I don't really know.
Xaos: Or do you have any strong feelings on beards?
Hayden: OH Beards!! The train was too loud! I thought you said beers… Um… Personally, I can't go too long. I'm at my maximum length right now. But like Chet Faker… That's the ideal beard. Not longer than that.
Xaos: Who's your favorite person to follow on twitter?
Hayden: Good question. You know who's quite funny? Alison Wonderland is funny, Lido is fun, Porter Robinson, and Barack Obama, you know… for updates.
Xaos: Speaking of Porter Robinson, where Porter Robinson stopped his show to break up the mosh pit. What do you think about that?
Hayden: Yeah, I saw that. If people aren't having a good time, and there's something going on in the crowd, I think it's your responsibility to do something about it, if you can see it. I think it's awesome what he did, and I'd do the same.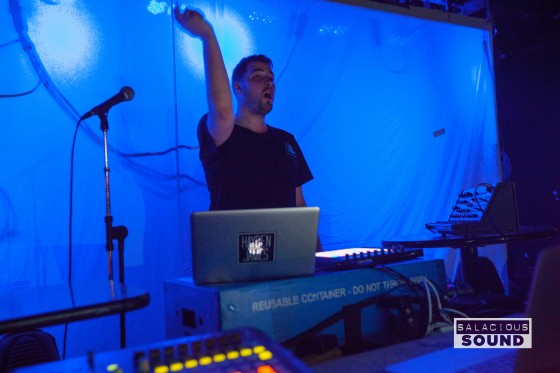 Xaos: If you could have a really crappy super power what would it be? Like if you could only be invisible if people weren't around.
Hayden: Fuck, that's a hard question. You know what, I play a lot of basketball, so mine would be that I could only dunk if other people weren't looking. It's cause I'm white.
Xaos: You've had some good remixes recently, like your take on Say My Name on the Odesza album. If you could collaborate with anyone right now, who would it be?
Hayden: I just started listening to Bonobo a lot recently, and I'm getting into more dance-influenced stuff. Rufus, or ZHU.  Probably ZHU actually.
Xaos: At what point are women's high heels too high?
Hayden: When they're on their tippy toes and it's just ridiculous and they look like they're physically in pain. It's just not attractive.
Xaos: What's your musical/professional goal in the next couple years that you're striving for?
Hayden: I'm bringing out a new single, which I didn't play tonight, on Future Classic in about a month and a half. There's an incredible vocalist on it, I can't say who yet, and that other track, the one I played before permission to love tonight. That's a remix of Touch Sensitive. So there's stuff coming out this year. And then by next year, maybe next June or July, I want to have an album out. And that's going to be the point of departure.
Xaos: Finally, how do you feel about touring where it isn't summer right now? (It was a crisp 40F degrees out that night).
Hayden: It sucks. No, I'm kidding! It's cool being in America, because I've never been here before touring, and in like twenty days I get to back to Sydney where it's like 20C degrees and sunny. And then a week later I'm going to Fiji for a gig with the likes of Golden features, Touch Sensitive, and Allison Wonderland. So it's going to be fun.
Xaos: That's all I have! Was a pleasure!
Hayden: Thanks mate!
Support Hayden James on:
Soundcloud | Twitter | Facebook
See the rest of the photos from Hayden James and Odesza here.
Cheers,
^Xaos