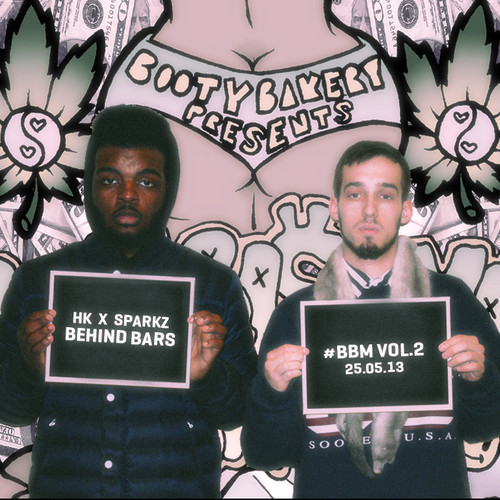 The Montreal-based party collective BootyBakery has played host to a number of up-and-coming Canadian hip-hop and electronic producers.  Artists such as Ryan Hemsworth, Kaytranada, Tommy Kruise, and Sango all got their start in this burgeoning club scene centred around BootyBakery. Last year saw the release of the eclectic debut "Booty Based Mob, vol. 1" compilation, boasting tracks from Hemsworth, Kaytranada and notably, two young left-field hip-hop producers  named Phil Sparkz and High-Klassified.
 Hereupon, this promising pair recently joined forces to craft a new track entitled "Behind Bars." Set to appear on "Booty Based Mob, vol. 2", "Behind Bars" starts off with Lunice-inspired bass dynamics and footwork drum patterns, subsequently climaxing with a sinister trap outro. Keep an eye (and an ear) open for High-Klassified and Phil Sparkz this year….I am predicting big things for these two.
Booty Bakery on:
Facebook | SoundCloud | Twitter
//totem.